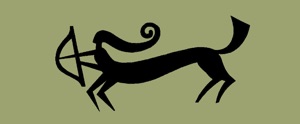 Sagittarius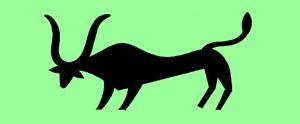 Taurus
Lyn loved to chat. A warm, outgoing, Sagittarius, she would chat to strangers in the bus queue, with supermarket check-out girls – always brightening their day, sometimes infuriating those in line behind her.

"The phone bill is a disgrace," said her husband, Tony. His Taurus patience overwhelmed by his Taurus respect for money. Lyn just couldn't help it. She could leave no thought untelephoned. She was not a gossip, no one was less malicious, but she loved a good chat.

"Please be quiet," said Tony, trying to understand a tax form. "Your constant chat drives people mad."

"Yes, you do go on a bit," agreed a visiting couple. Lyn went very quiet. That was what they would all remember in the weeks to come. For the rest of that evening she said almost nothing. She was absent in all but body, withdrawing not just her conversation but her special warmth.

The weeks that followed were painfully quiet for everyone. "How was your day," he'd say. "Fine." "What shall we do tonight?" he'd ask. "I don't mind," she'd say.

Friends and family ringing for a fix of her good humour got little more than hello … she had taken their comments so much to heart that she could not talk to any of them. It was as if the Lyn they all adored had gone away. She had been so open, now she was so secretive, not saying where she was going – who with.

Their love-making stopped. He began to think there must be another man. And then, returning home one day, he heard the old Lyn, his Lyn, talking nineteen to the dozen on the phone. Her tone was rich with enthusiasm, affection.

"Take care," she said. And, as she turned to look at Tony, the old smile was on her face. "Who was that?" he asked, suspicion simmering. "I don't know," she said. "It was just a wrong number" (and it was). Between their kisses she talked and talked.