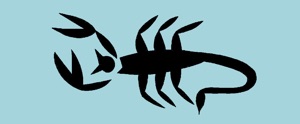 Scorpio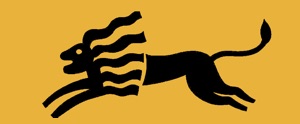 Leo
Much to his surprise, Danny felt a sense of joy. True, at first, he had been knocked sideways to learn he had a boy child, now aged five. Yet what better proof could there be of is masculinity? The appeal to his Leo pride was irresistible.

But Danny had a Scorpio moon. Suspicion started to ferment. It was a little strange that, so long after their brief fling, a former girlfriend should turn up with a son in tow, demanding a financial settlement. And that it should be just a month after his name had been in the paper as a big cash winner.

Becky, the mother of his child was a Cancer, a sweetheart of a sunsign with a talent for revenge. In love, she can be intensely passionate, yet patient. Out of love, can just as patiently wait to gain revenge.

Five years ago, he'd laughed at how quickly she had wanted to move in, turn his stylish studio into a "real home". When he failed to fall in with her love plans, she left him. It was, he admitted, a minor episode in the drama of his life.
Science does, of course, provide tests to establish paternity. But he decided to call her bluff. "Would you prefer to have £5,000 now, no questions asked? Or 10 times that if the tests prove paternity?" he asked her. She took the £5,000 – he could of course have given her nothing, but Leo is generous.

She went out of his life as abruptly as she had come back into it. Yet he did hear more of her. Just weeks later, he met his cousin Michael in the pub.

"Remember Becky? We saw each other a few times after you broke up with her. She's back in town. And, would you believe it, I've been a father all this time and never knew it. We're getting married next week – and she's paying for it all," said Michael.

Danny looked at the picture of the five-year-old boy. The likeness to himself at that age was so obvious.