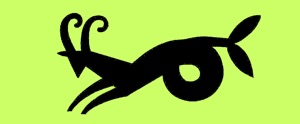 Capricorn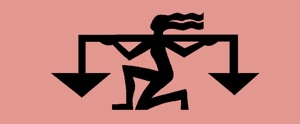 Libra
Chance, coincidence, falling in love, these ideas had no place in Amy's life. Her watchwords were plan, organise, marriage. By 30 she had built up her own company and sold it for a large profit.

She made a timetable for her life. Financial independence by 30, and then marriage. Well, Capricorns do like to plan. The men in her life so far had been pleasant enough, but marriage was a serious business.

She did not join a computer dating agency, she went to work for one. That, she reasoned, would give her first choice of suitable candidates. And, after six months, she spied what she was looking for.

It wasn't strictly allowed, of course, but she dated her ideal man. The same taste in everything, the same ambitions. Amy did not expect to fall in love. They did get on. The rest, they agreed, could be worked on.

The wedding date was fixed. She went to her boss, Peter, to hand in her notice. He raised his eyebrows when she confessed she was to marry a client. She noticed the scar in his eyebrow, an old rugby injury. He took her to lunch. When he said he didn't want to lose her, she got a warm, heavy sensation in her body.

She thought of the tidy, slim George, then looked at the big, sprawling body of her boss. Her neat plans were unravelled by desire. She had always despised the concept of falling in love.

Now she was doing it and it was wonderful. Three months later she married her boss.

Peter, by the way, was a Libra. Romantic, believing absolutely in the power of love. But, like all Libras, wanting to get the best deal in life and love. So he'd set up his own dating agency to make sure he'd find he perfect mate.