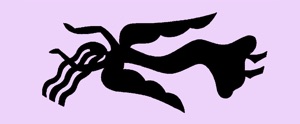 Virgo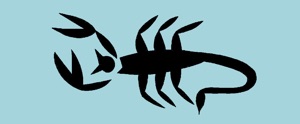 Scorpio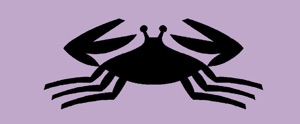 Cancer
Michael was devoted to his job, but never took work home. Never, that is, until he met Jimmy, who snarled and glared when he was brought into Michael's surgery. Jimmy, with his threadbare coat, half-missing ears and, it had to be said, a distinctive tomcat smell, was trouble.

Michael was a Virgo, the perfect sign to be a vet. Caring, clever, efficient, not sentimental. Yet he found himself taking the stray cat home. His downstairs flat had a garden, and a cat-flap. All Jimmy seemed to want was regular meals.

They got along just fine until Maria arrived. She was a Scorpio, an actress, who chose Michael. The trouble was, she was allergic to cats and Michael was going steady with Rose, who lived upstairs.

But Maria was a sex magician, soon Michael spent all his nights at her flat since she couldn't be in the same room as Jimmy. She fed him exotic fruit in imaginative places … He grew pale, tired, thin.

Meanwhile, Jimmy the cat, fed each lunchtime by Michael, was looking wonderful. Glossy-coated, his half-ears looking jaunty, he even had a rather nice herby smell.

Though Maria was wonderful, exciting, intriguing, Michael began to think longingly of Rose, of the quiet evenings, of her wholesome meals, her love of animals. When he went into the garden and saw Jimmy rolling in ecstasy, in a newly planted patch of catnip, he knew it must be Rose, a Cancer with a heartful of love, who was secretly caring for Jimmy. Can a man be jealous of a cat? Michael saw it as analysing the situation, ditched Maria and went back to Rose.

Maria was devastated, not just to lose Michael, but at all the money she had spent on cat allergy treatments. Oh how she'd miss the happy afternoons she'd secretly spent in Michael's garden, feeding Jimmy the treats he loved, planting him his own catnip.