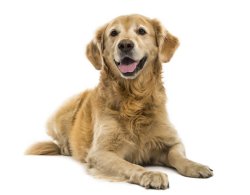 THE YEAR OF THE DOG begins on February 16, 2018 and lasts until February 14, 2019.
There are 12 Chinese zodiac signs: Rat, Ox, Tiger, Rabbit, Dragon, Snake, Horse, Goat, Monkey, Rooster, Dog and Pig. And instead of changing every month, they change just once a year.
LOVE IN THE YEAR OF THE DOG

It's a brilliant year to fall in love, whatever your zodiac sign. If you're a dog, you adore your partner, defend them and were born to share your heart. It won't always be easy because you're forever negotiating your status within the love-match. But love will always be wonderful. Now see how each sign matches with the dog. If you're not sure what your Chinese sign is, scroll down to consult the tables …
RAT AND DOG

You wish you could earn this lover's legendary loyalty. Yet can you keep up with their famous need for constant reassurance? They have so much warmth, it may be worth it.
OX AND DOG

Their heart's in the right place but their lack of judgement puzzles and dismays you. You won't fathom their emotive nature – they could find you too bossy ad self-controlled. Tricky.
TIGER AND DOG

You admire their idealism – so like your own – and feel secure in this stable relationship. This person's loyal, clear-headed love helps curb your impetuous excesses. Supersensual bliss.
RABBIT AND DOG

Their upfront, tactless, trusting nature switches on your romantic nuclear core. You can't wait to be protected by this adoring individual. They'll home in on the reassuring lovenest you build.
DRAGON AND DOG

You'll roar orders, they'll bite back. Tricky – you both want the same things, both attack life with aggression. Be humble enough to learn from one another or love will quickly exit.
SNAKE AND DOG

Totally loyal, upfront and quick to defend, this sign has a very different character to yours. Yet you'll like their principles and the way they make you feel wanted.
HORSE AND DOG

The Dog sees love in simple, loyal terms, you can provide the intuition and magical flights of fancy. They often truly care for the world and so do you.
GOAT AND DOG

You're feely-touchy – so you'll lap up this sign's physical shows of loving. But you're tetchy-touchy, too, and won't like their bluntly critical tongue.
MONKEY AND DOG

It's your lucky day. Someone so trusting. It's not worth trying to put one over on them. This lover is strong, completely unpretentious, and adores you.
ROOSTER AND DOG

This sign's sweet enough not to mind your tidying them and making them over. This is a lover you can trust. Their warmth is just right for coaxing your heart out of hiding.
DOG AND DOG

It'll be a secure, morale-boosting love and you'll each value one another's best points. Lovemaking has enthusiasm, if not subtlety!
PIG AND DOG

One of you needs to be steely and directed, or you may never tumble out of that unmade bed. Your sincerity is well-matched here.
FIND YOUR CHINESE SIGN VIA YOUR DATE OF BIRTH

February 10, 1948 to January 28, 1949 RAT
January 29, 1949 to February 16, 1950 OX
February 17, 1950 to February 5, 1951 TIGER
February 6, 1951 to January 26, 1952 RABBIT
January 27, 1952 to February 13, 1953 DRAGON
February 14, 1953 to February 2, 1954 SNAKE
February 3, 1954 to January 23, 1955 HORSE
January 24, 1955 to February 11, 1956 GOAT
February 12, 1956 to January 30, 1957 MONKEY
January 31, 1957 to February 17, 1958 ROOSTER
February 18, 1958 to February 7, 1959 DOG
February 8, 1959 to January 27, 1960 PIG
January 28, 1960 to February 14, 1961 RAT
February 15, 1961 to February 4, 1962 OX
February 5, 1962 to January 24, 1963 TIGER
January 25, 1963 to February 12, 1964 RABBIT
February 13, 1964 to February 1, 1965 DRAGON
February 2, 1965 to January 20, 1966 SNAKE
January 21, 1966 to February 8, 1967 HORSE
February 9, 1967 to January 29, 1968 GOAT
January 30, 1968 to February 16, 1969 MONKEY
February 17, 1969 to February 5, 1970 ROOSTER
February 6, 1970 to January 26, 1971 DOG
January 27, 1971 to February 15, 1972 PIG
February 16, 1972 to February 2, 1973 RAT
February 3, 1973, to January 22, 1974 OX
January 23, 1974 to February 10, 1975 TIGER
February 11, 1975 to January 30, 1976 RABBIT
January 31, 1976 to February 17, 1977 DRAGON
February 18, 1977 to February 6, 1978 SNAKE
February 7, 1978 to January 27, 1979 HORSE
January 28, 1979 to February 15, 1980 GOAT
February 16, 1980 to February 4, 1981 MONKEY
February 5, 1981 to January 24, 1982 ROOSTER
January 25, 1982 to February 12, 1983 DOG
February 13, 1983 to February 1, 1984 PIG
February 2, 1984 to February 19, 1985 RAT
February 20, 1985 to February 8, 1986 OX
February 9, 1986 to January 28, 1987 TIGER
January 29, 1987 to February 16, 1988 RABBIT
February 17, 1988 to February 5, 1989 DRAGON
February 6, 1989 to January 26, 1990 SNAKE
January 27, 1990 to February 14, 1991 HORSE
February 15, 1991 to February 3, 1992 GOAT
February 4, 1992 to January 22, 1993 MONKEY
January 23, 1993 to February 9, 1994 ROOSTER
February 10, 1994 to January 30, 1995 DOG
January 31, 1995 to February 18, 1996 PIG
February 19, 1996 to February 6, 1997 RAT
February 7, 1997 to January 27, 1998 OX
January 28, 1998 to February 15, 1999 TIGER
February 16, 1999 to February 4, 2000 RABBIT
February 5, 2000 to January 23, 2001 DRAGON
January 24, 2001 to February 11, 2002 SNAKE
February 12, 2002 to January 31, 2003 HORSE
February 1, 2003 to January 20, 2004 GOAT
January 21, 2004 to February 8 2005 MONKEY
February 9, 2005 to January 28, 2006 ROOSTER
January 29 , 2006 to February 16 2007 DOG
February 17, 2007 to February 6, 2008 PIG
February 7, 2008 to January 25, 2009, RAT
January 26, 2009 to February 13, 2010 OX
February 14, 2010 to February 2, 2011 TIGER
February 3, 2011 to February 22, 2012 RABBIT
February 23, 2012 to February 9, 2013 DRAGON
February 10, 2013 to January 29, 2014 SNAKE
January 30, 2014 to January 19, 2015 HORSE
January 20, 2015 to February 7, 2016 GOAT
February 8, 2016 to January 27,2017 MONKEY
January 28, 2017 to February 15, 2018 ROOSTER
February 16, 2018 to February 4, 2019 DOG
February 5, 2019 to January 4, 2020 PIG