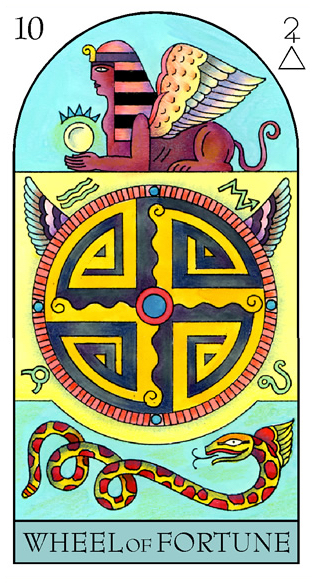 Wheel of Fortune
First card for Venus is the Wheel of Fortune, which reflects changes in her sporting status and career and the promise that there are many new challenges out there, when she finally leaves the tennis court behind. A role as a celebrity chef, maybe on the move, can be one outlet for Venus's skills, and she can start a food plus sport revolution. Plus develop her existing design company into a global brand.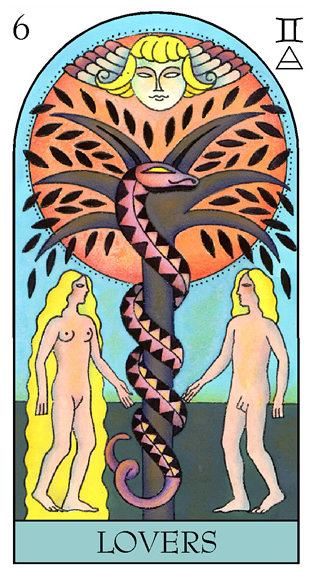 Lovers
Card two is the Lovers. Venus is happily single. But she could experience sudden, powerful physical and emotional attraction towards a player of a high-level, but totally different sport, played on a much larger field. A TV dating show, with a UK link, can play a part. This is a card of huge life choices and delicious temptation.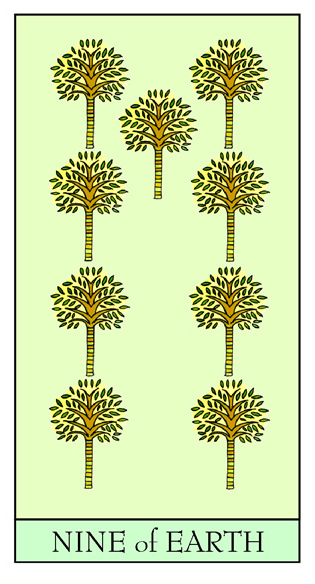 Nine of Earth
Lastly, I draw the Nine of Earth, a strong symbol of home. A unique building, designed by Venus, in a city with a very famous tall landmark can be the place she finally feels completely at peace. Number "9" in gold lettering is a luck symbol too.