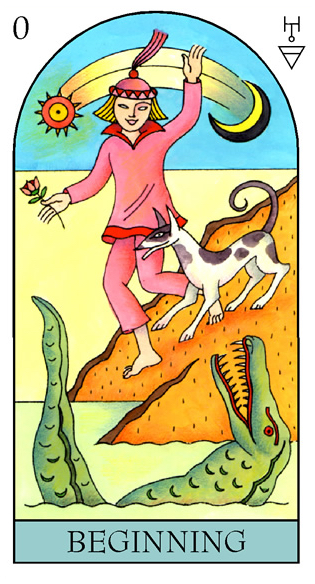 Beginning
Usain's first card, the Beginning, shows a journey into the unknown and an eagerness to try new ways of working and living. A unique mix of education, sport and fun can start close to home, with Usain's own family, and spread worldwide. And this can create champions of the future, plus a daily TV role for an animated, or even holographic, version of Usain.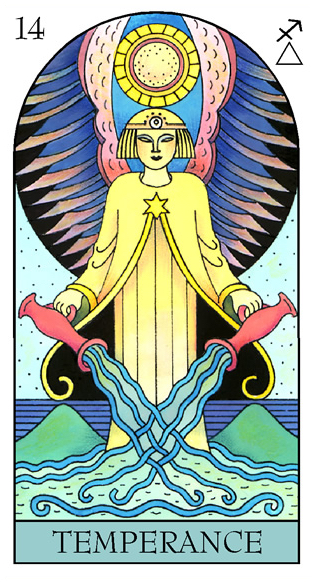 Temperance
Second card on my table is the music and relaxation symbol, Temperance - Usain's deep passion for music, parties and rhythm can build him a career as an international DJ, and one of his biggest gigs can be a wedding that unites world-class sport with world-class music. This is a card of balance in all things, and creating a new form of meditation that supports athletes' mental health could find Usain helping performers on every level.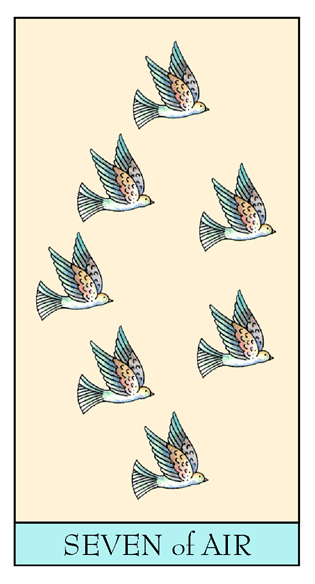 Seven of Air
Last card on my table is the Seven of Air, a card of ideas turning into action, and holidays turning into honeymoons. A family of seven, a house reached by seven steps and a seven-week journey can all be in the future.