Tom Hardy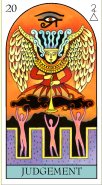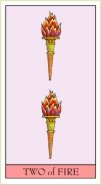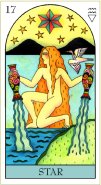 Actor and screenwriter Tom Hardy turns 40 on September 15

Star of the movie Dunkirk and TV's Peaky Blinders, Tom has a gift for picking excellent roles. But it will be a movie he writes, directs and stars in, that will be an amazing success. This is reflected in his first card Judgement, a sure sign that his belief in his own ideas, trust in his own talent, and judgement are growing.

His second card is the Two Of Fire that shows love and work will compete for his time and attention, but he'll sort that out, by working with his actress wife Charlotte Riley — after all, they did fall in love when they played Cathy and Heathcliff in Wuthering Heights.

The third card, The Star, sign of helping and healing, suggests that the moving tribute he wrote when his dog Woody died, including "Thank you for your love, beautiful boy" will be expanded into a book that's a huge international hit and raises money for dog rescue charities.