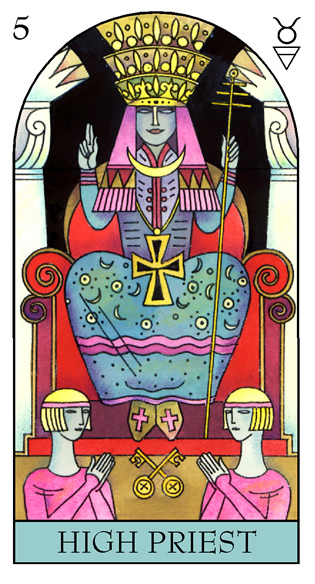 High Priest
Tom's first card is The High Priest, representing knowledge, guidance - and personal conscience. This suggests a subject that means a lot to Tom — and this could be animal rescue and pet adoption, of which he is a passionate advocate — can come to the fore in his life and he finds himself advising not just individuals but governments. And a writing or education project with an older man, perhaps a relative or a longtime colleague, can be a smash hit.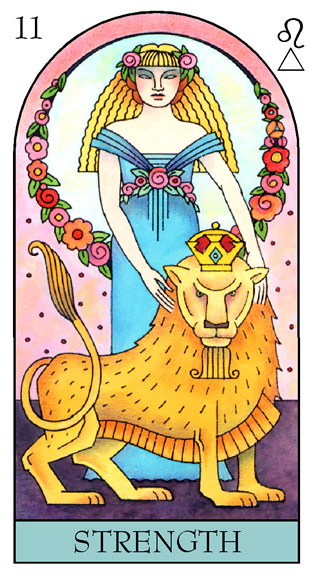 Strength
Second card on my table is Strength, building up inner confidence and restoring self-belief. There is a definite link to physical fitness on this card, and sport played in teams of eleven. Warm browns and golden yellows are lucky colours to dress and decorate in.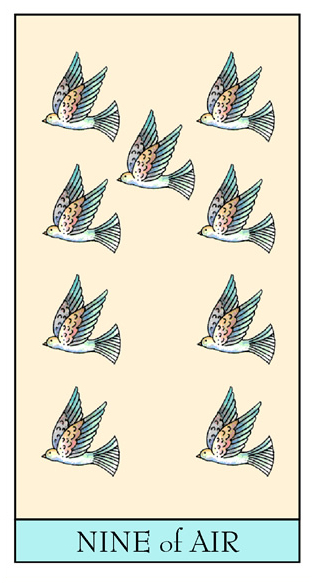 Nine of Air
Lastly, for Tom, I draw the Nine of Air. This can bring cash from two very different sources, both linked to letter "I" - and his name nearing the top of a secret list, perhaps linked to a movie franchise.