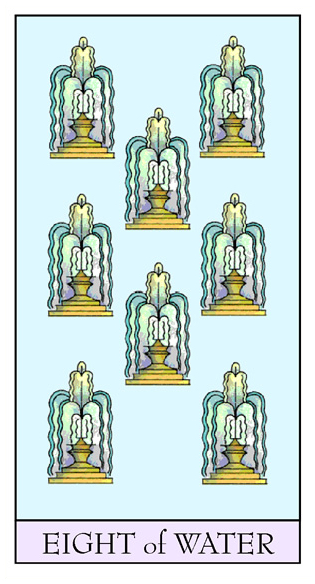 Eight of Water
First card on my table for Tan is the Eight of Water, a turning point card of cutting ties with people and projects that have reached the sink or swim stage. This may also involve a move away from the familiar and into a more fluid, unpredictable style of working. But Tan can flourish.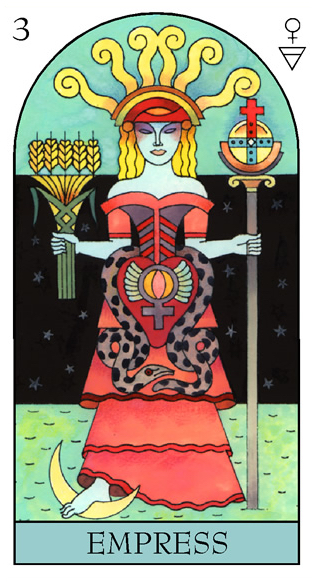 Empress
Next card is The Empress, symbol of nurturing and generosity. Tan is a keen baker and won celebrity Great British Bake Off, and creating his own brand of baking utensils, or recipes that connect two or more cultures together, can be a big hit with some TV or expert judges. Jewel-coloured clothes, and an outdoor feast at a distinguished address, can also be significant.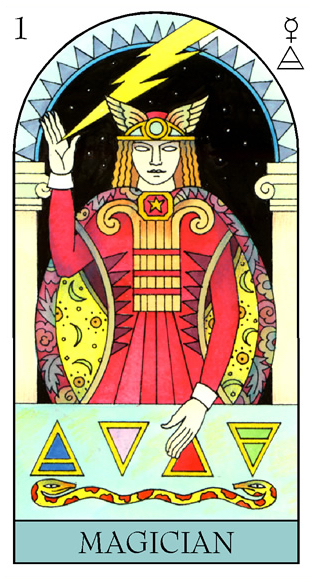 Magician
Tan's final card, The Magician, casts a spell of illusion and intrigue over his career, and can show him winning surprise fame in a disguise of some kind, perhaps undercover.