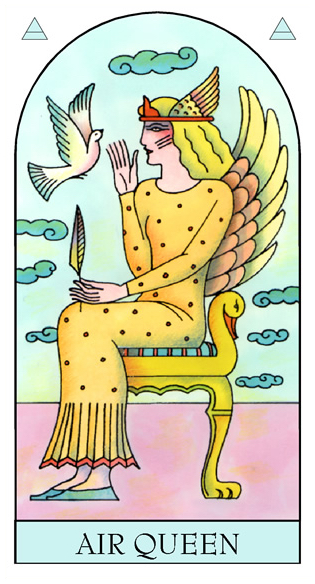 Air Queen
Steph's reading begins with the Air Queen, a strong symbol of writing skills and a natural ability to cut through excess facts and figures to find the true story. An enigmatic woman Steph first interviews for her TV show, can share a life secret that takes both of them to a new level of stardom. And an address in a famously windy city can be a factor.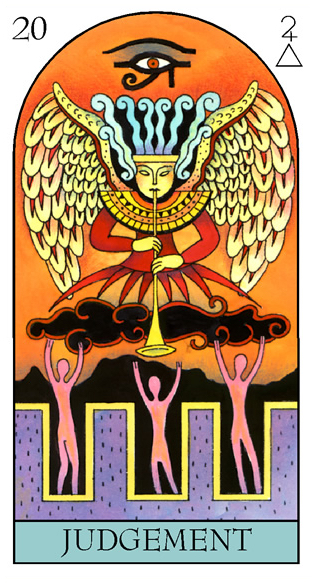 Judgement
Card Two is Judgement, linked to Jupiter - a positive card of fresh starts and walking away from past regrets. This card also often appears when someone is ready to reap rewards from past efforts. A former colleague, with whom Steph shares a special bond, can link up with her to bring a unique product to market. And this can connect back to Steph's engineering past.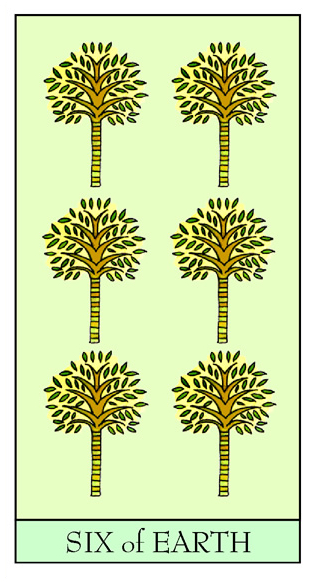 Six of Earth
Final card is the Six of Earth, a wonderful card of giving and receiving help. A team or family of six, and a unique line of communication to children, connect in a special June date.