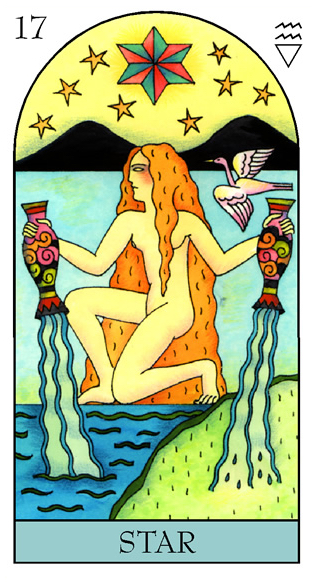 Star
Sophie's first card is The Star, a constant, guiding source of comfort and confidence. This can come from outside Sophie, perhaps through an older celebrity, who shines a light on talents Sophie has yet to share with the world. Possibly linked to a new language or a game show format with an audience element. Star shapes, silvery-coloured clothes and travelling through tunnels towards new worlds, are all in Sophie's future. The Star can be a strong surprise baby indicator, too!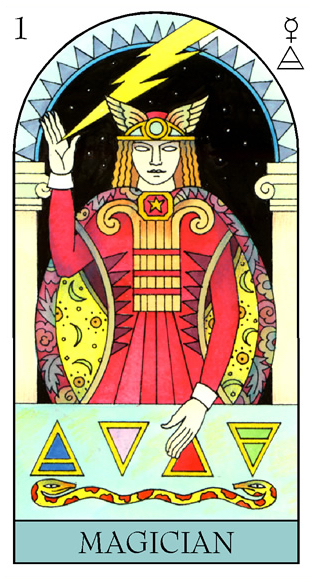 Magician
Second card out is the Magician - promising illusion and mystique, and the ability to persuade others to see life in a different way. This can happen through making original pictures, or music. And a directing role that happens almost by default can work out so well.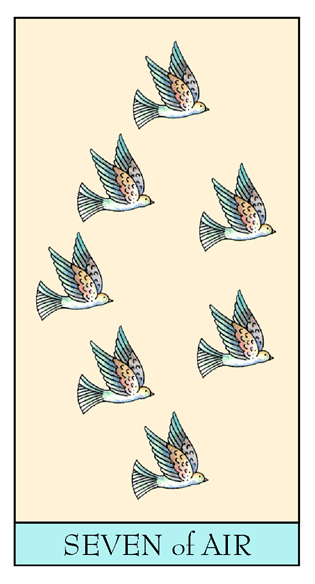 Seven of Air
Lastly, I draw the Seven of Water. This is a card of completion and calm - a powerful helper in seeing a few key projects through, instead of starting loads and finishing few. Outdoor swimming and heart shapes are lucky.