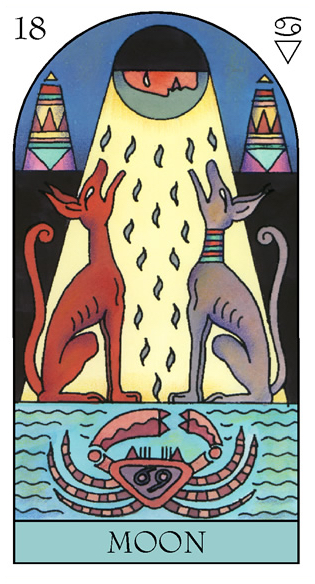 Moon
The first tarot card for Sheridan is The Moon, symbol of total emotional honesty and the peeling away of protective layers. Motherhood can be Sheridan's moment to review her life experiences and write about them, in a funny and feelgood way that helps others. But this card also shows great personal strength and emotional growth that kickstarts a new phase of professional success. Perhaps as a director, and making her own shows, her way.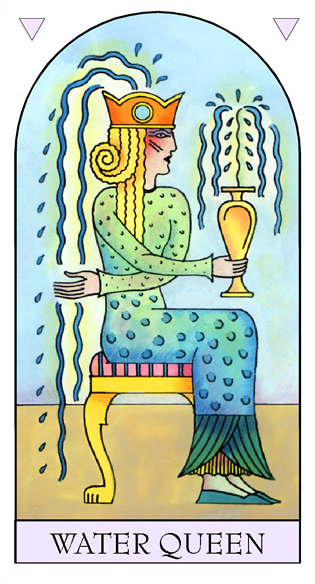 Water Queen
The second card is the Water Queen - a female neighbour, through work or home, introduces Sheridan to a mental or physical routine that has spiritual origins. And together they can create a worldwide brand.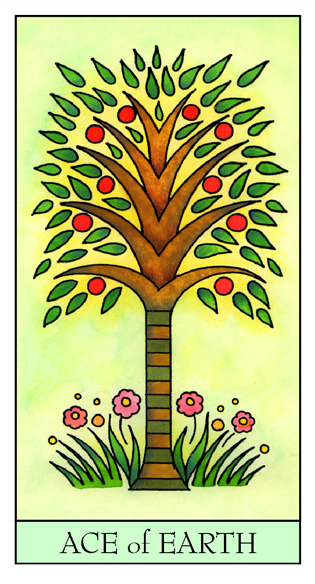 Ace of Earth
Lastly I draw the Ace of Earth, card of renewal and reconnection, in a family or friendship group. A single piece of gold jewellery, numbers 3 and 7 and words linked to cleaning or decluttering all carry special positive meaning for Sheridan.