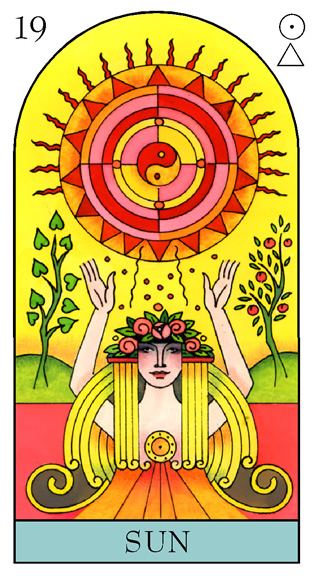 Sun
Card one for Sandra is The Sun, showing warmth and simplicity after a time of complicated emotional and practical demands. The future can include a new role, and a new home, in the sun and a lifelong warm work partnership with a multi-award-winning redhead with links to initial "S".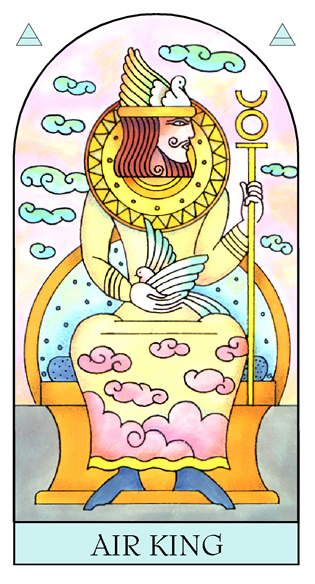 Air King
Next, I draw the Air King, symbol of mature wisdom and the ability to enable two sides to come together and reach a point of agreement. An anonymous advice-giving task, plus a role writing or speaking in another language, all offer Sandra the chance to invest in her strong interpretation and analytical skills.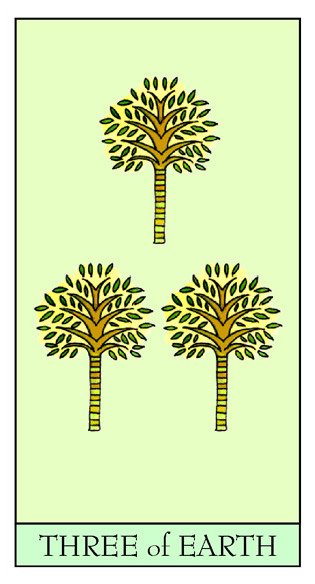 Three of Earth
Final card out is the Three of Earth, a card of firm foundations and property deals. A building on three floors, or in a location with a three-part name, links to children's wellbeing and can be a key part of Sandra's destiny.