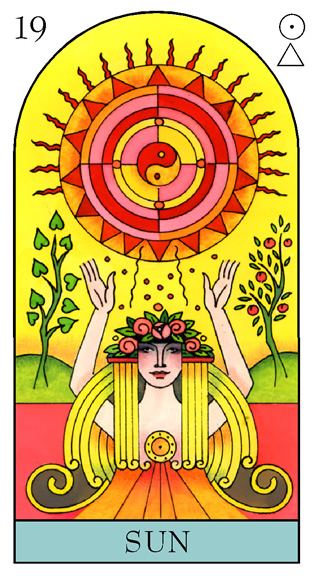 Sun
Card Number One is The Sun, showing warmth and simplicity after a time of complicated emotional and practical demands. Future fame could include a role, and a new home, in the sun and a lifelong creative partnership with a multi-award-winning actor with links to initial "S".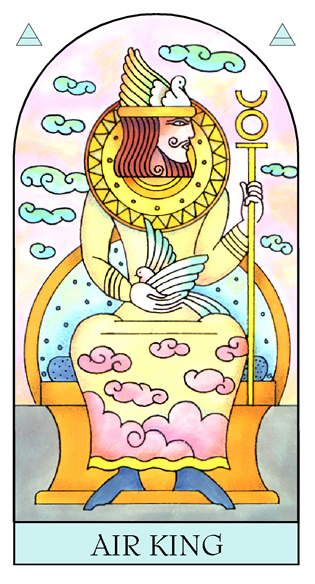 Air King
The second card out of the pack is the Air King for Samantha. This is a card of mature wisdom and the ability to enable two sides to come together and reach a point of agreement. An anonymous advice-giving role, plus a wish to study further in a legal setting, all offer Samantha the chance to invest in her strong mediation skills.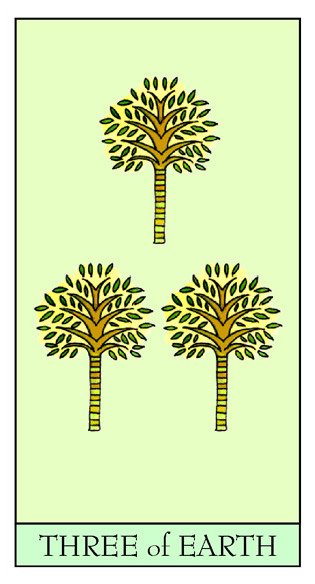 Three of Earth
The last card on my table is the Three of Earth, a card of firm foundations and property deals going through. A building on three floors, or in a location with three names, links wellbeing and is a key part of Samantha's future. Adding her name to a film or TV project helps it happen, third time lucky.