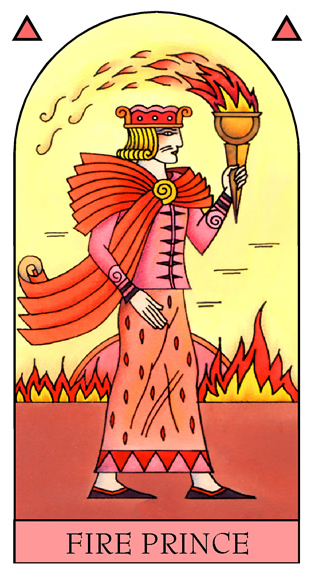 Fire Prince
First card on my table for RuPaul is the Fire Prince, linking him to a comedy co-star, with a lilting accent - together they can write, and star, in a blockbuster time-travelling rom com.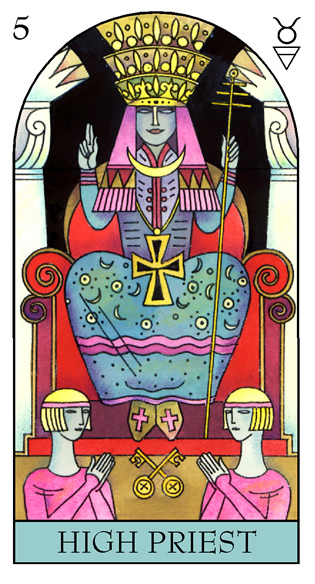 High Priest
Card two for RuPaul is The High Priest, a mature symbol of wisdom, loyalty and conscience, and a path rich in experience and knowledge rather than money. Crossed keys, in different colours, and the number 5 can be crucial luck markers in the near future - and RuPaul can be travelling back towards an address, or person, from his past that still has a great hold on hie present.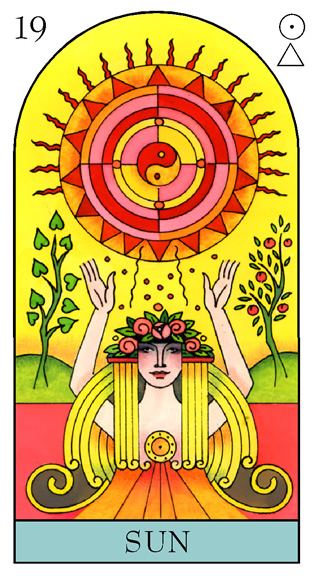 Sun
Finally I draw the Sun for RuPaul - a card radiating both the warmth of ambition and the heat of success. Deciding to take part in a reality show in a hot location, that strips away all surface glitz, can shine a very different, positive spotlight on him.