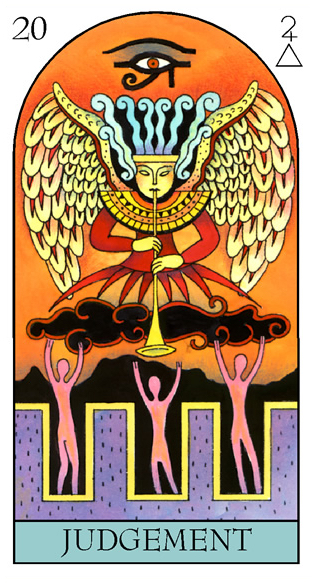 Judgement
Rosamund's first card is Judgement, symbol of self-reflection and personal awakening. Deep issues linked to the past can be resolved, and it is also a card of having to make a huge decision that affects the future, near and far. Homesickness, and a decision to split life between two very different bases, can be up for Judgement, too. Any judging or reviewing role will be a huge success.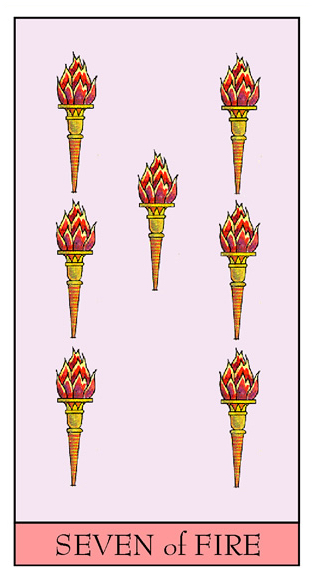 Seven of Fire
Next card out is the Seven of Fire. A card of caring, daring and honest words spoken by an open fire or by candlelight. A logo of flames, and a cast list of seven megastars, can link to the biggest role of Rosamund's career.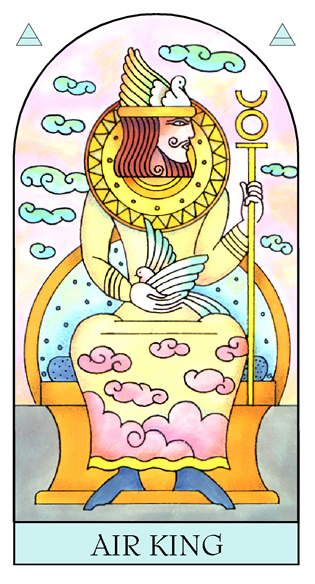 Air King
Card Three is the Air King. This card highlights maturity and honesty, and the chance to clear the air with someone close. Legal input to solve a cash problem may be the right approach, but not the easiest one.