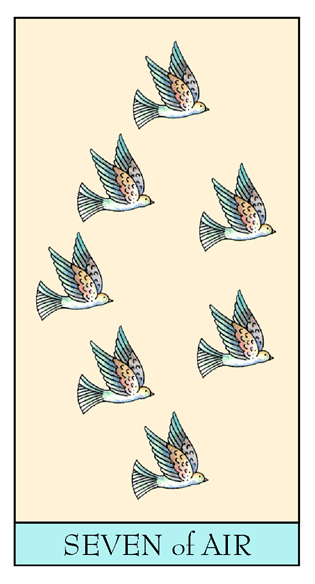 Seven of Air
Rita's first card is the Seven of Air, an action card of completing unfinished business - in particular, getting back lost cash or other valuable items. Number seven, in steps, dates or song titles, is especially lucky for Rita. And this card also often indicates a holiday turning into a honeymoon - almost overnight.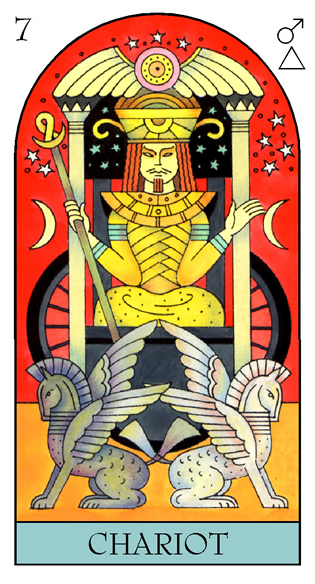 Chariot
Next up for Rita is The Chariot - card of moving forward, and facing challenges. There are difficult choices here, too - between two tempting offers, or lovers. Or two life paths that both ask a lot of Rita. Her wisest advisor here is a fellow judge on a current or former TV show.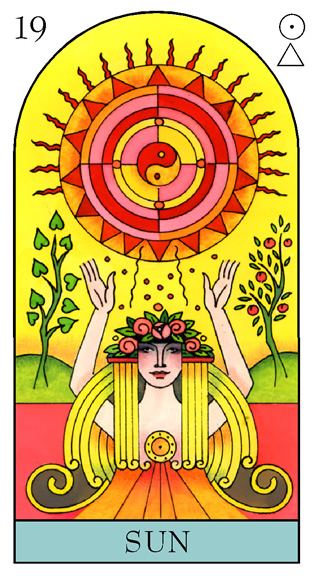 Sun
Rita's reading ends with The Sun, dazzling symbol of light and heat. It shows golden prizes in Rita's near future, from a ring to a medal to an Oscar - but best of all, a new level of self-knowledge that makes her truly happy. Research into her family's past unlocks creative genius.