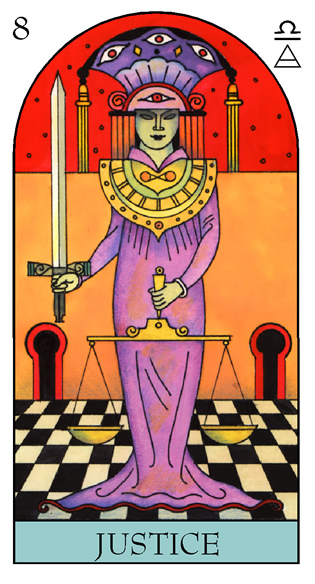 Justice
Rachel's first card is Justice - symbol of going the extra mile in pursuit of equality and truth. This card can sometimes suggest a break from an established team, to pursue a solo ambition, and a simple, but ingenious invention (with children in mind) can be part of this. A judging role in a whole new language can also be a surprise direction for Rachel.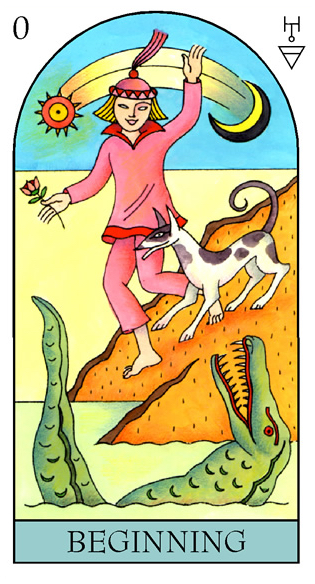 Beginning
Card two is the Beginning, symbol of adventure, excitement and a sparkling new phase of life. A friend/colleague, who makes a living telling jokes, can be the catalyst - and a stand-up career can be closer than Rachel expects.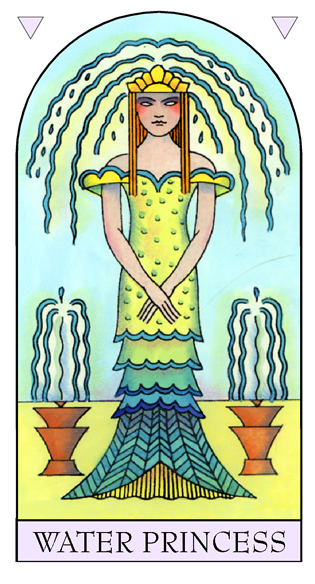 Water Princess
Finally I draw the Water Princess, representing the power of illusion. Stripping away pretence is Rachel's route to happiness. This can link to a smart, outspoken older woman, as skilled with words as Rachel is with numbers.