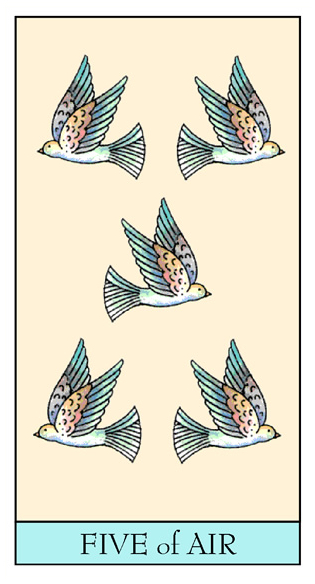 Five of Air
Pixie's first card is the Five of Air, suggesting that a journey she makes at around 5pm, can lead to a golden prize, as she is seated next to someone who can turbo-charge her career flight path. Yes, this can be a Hollywood star with a five-letter name, who she does not at first recognise.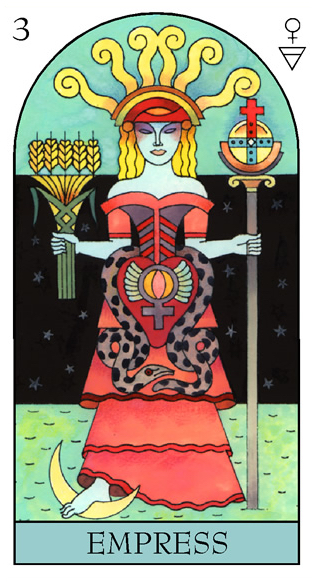 Empress
Pixie's next card is the Empress, the strongest Tarot symbol of femininity and fertility. Yes, this can be a sign of a family that grows very fast - but also Pixie's ability to start, and nurture, a global baby-based brand.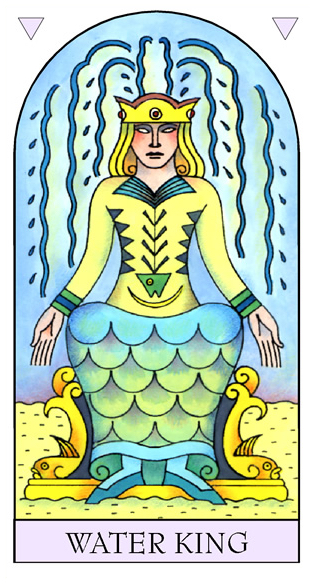 Water King
Finally, I draw The Water King, a card of emotional maturity and a brilliant ability to balance thoughts, feelings and actions, no matter what life brings. There can be a strong link to the sea in this card too, and to people with a link to sailing. If Pixie feels conflicted, wild swimming, with a handsome man, can settle her stormy mind, and her heart.