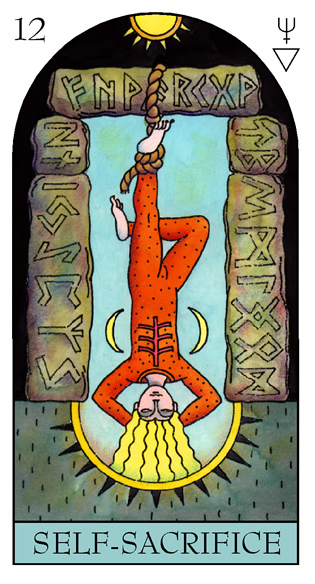 Self Sacrifice
Phoebe's first card is Self-Sacrifice, a symbol of seeing the world through someone else's eyes. This can mean creating a brand new film or TV character - that can be even bigger than Fleabag. But also a time of stepping back, and supporting someone close in a personal challenge or quest. And finding this more satisfying than expected. This card also shows a time of feeling the odd one out can end. Number 12 and a skills, or home, swop are luck factors.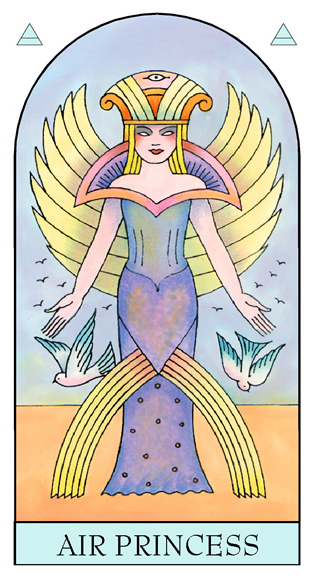 Air Princess
Card Two on my table is the Air Princess. A link to a younger family member can help fill gaps in Phoebe's knowledge or experience. And a bond that starts casual can lead to a legal contract.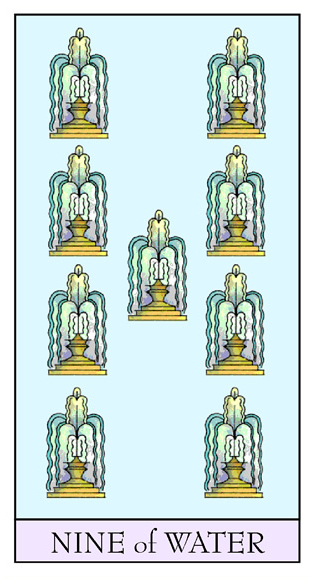 Nine of Water
Lastly, I draw the Nine of Water, a card of deepest wishes being fulfilled in a house close by some wild water. Pictures of animals, or a place where they are rescued, are also a key part of Phoebe's future, and can help resolve some deep-seated doubts.