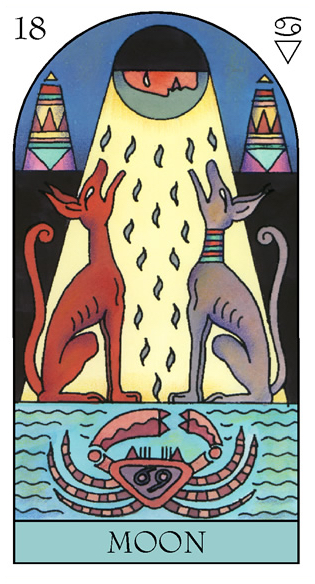 Moon
I draw The Moon as Paul's first card, suggesting a spell of deep emotional preparation before stepping into a bright light. Yes, this can be a unique role, based on an event from his own life. As Paul digs deep inside himself to develop this concept, he can meet the perfect collaborator, at a charity event linked to the sea. The Moon also identifies dreams as crucial destiny-deciders and Paul should write his down every day.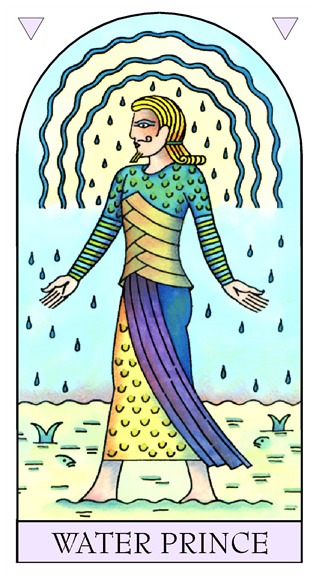 Water Prince
Card Two is the Water Prince, highlighting a rewarding role for Paul as a go-between, perhaps between two very different countries, or cultures. And a logo of a horse, or music linked to horses, can play a part in his success.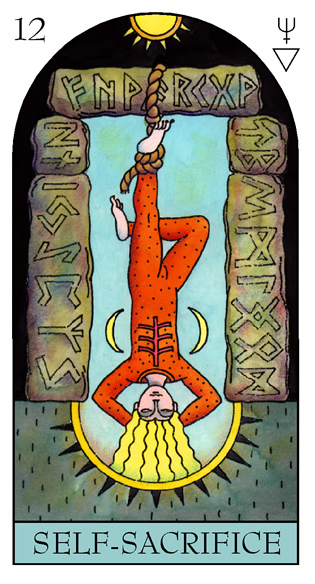 Self Sacrifice
Paul's third card is Self-Sacrifice, a powerful symbol of a leap into the unknown. Joining a group of 12, perhaps a jury or judging panel, unlocks new levels of skills and confidence.