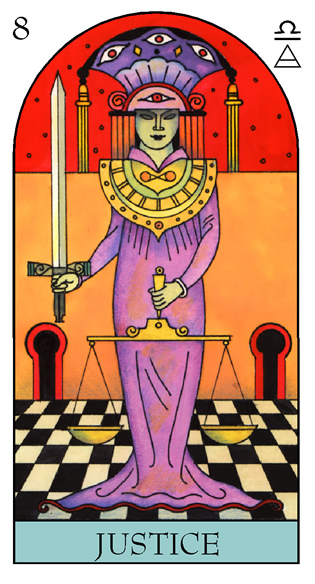 Justice
First card on my table for Paul reflects his many years of judging in fair and honest fashion. Yes, it's the Justice card - symbol of going the extra mile to find the right answers rather than the obvious ones. This card often suggests breaking free from a team to follow a solo ambition, and a simple, but super-smart invention can be one route this takes. This can also often indicate second chances in love, and a marriage or legal partnership of some kind.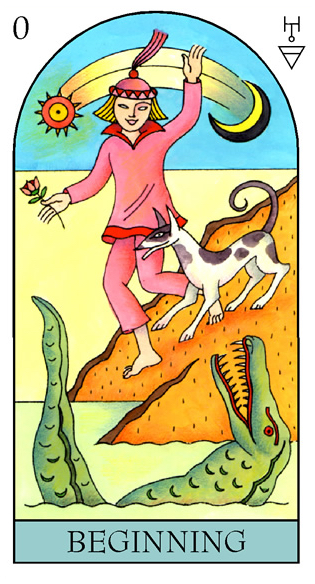 Beginning
Card two is the Beginning, a powerful symbol of adventure, excitement and a totally new phase of life. Driving very fast vehicles can be a factor, and there are links to a person who makes a living telling jokes.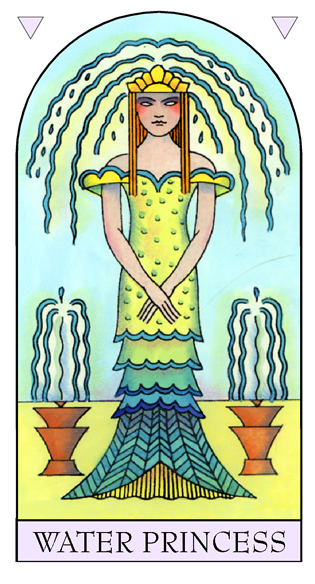 Water Princess
Finally I draw the Water Princess, a strong symbol of illusion and image. Stripping away pretence is Paul's key to finding lasting happiness. This can link to an outspoken female, who always dresses in a stand-out way.