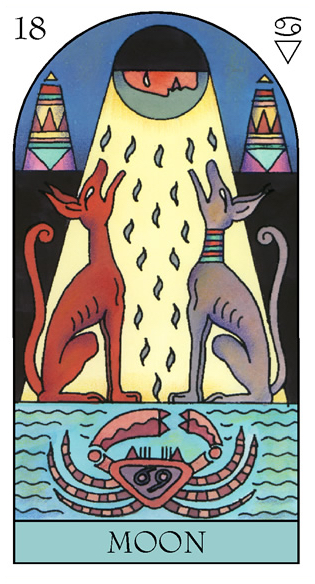 Moon
I draw The Moon as Ore's first card, and this indicates a time of deep emotional preparation before stepping into a bright light. Yes, this can be a role unlike anything he's had before, and career-wise this can include a TV soap or a mega-popular stage show. It's time for Ore to take a concept from drawing board to reality, and he can meet the perfect person to help at a celebrity premiere. Dreams are crucial future-finders and Ore should write his down every morning.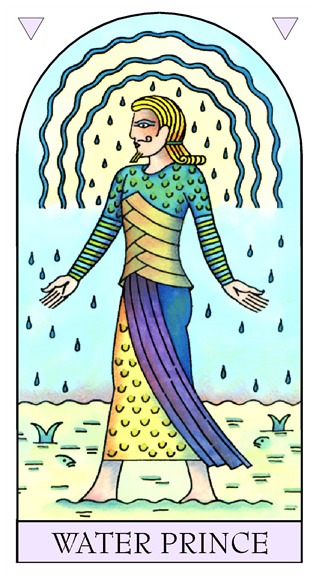 Water Prince
Tarot Card Two is the Water Prince, highlighting a rewarding role for Ore as a go-between, promoting or representing other people's creative work. And a logo of a horse, or music linked to horses, plays a big part in this success.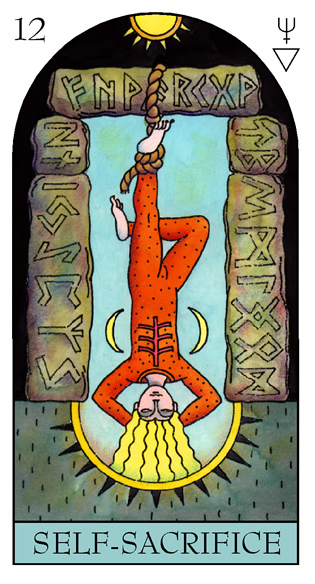 Self Sacrifice
Lastly, I draw Self-Sacrifice, powerful symbol of a leap into the unknown - towards a white building high up in the clouds and surrounded by blue sky and sea. Joining a group of 12 unlocks a hidden store of confidence.