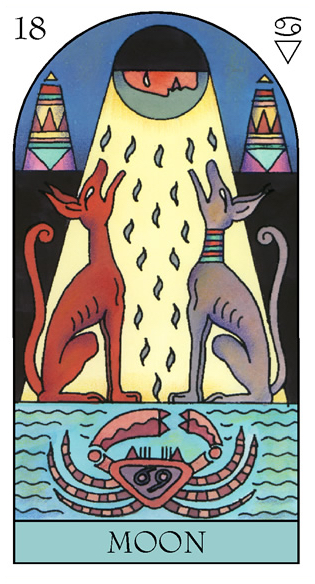 Moon
First card on my table is The Moon, which suggests a growing urge in Olivia to stand up for herself, and for people without a voice. A chance meeting at a photo shoot, or on a red carpet, brings the chance to beef up Olivia's producer stakes, by taking on controversial, even risky, projects. "A" locations play a key part.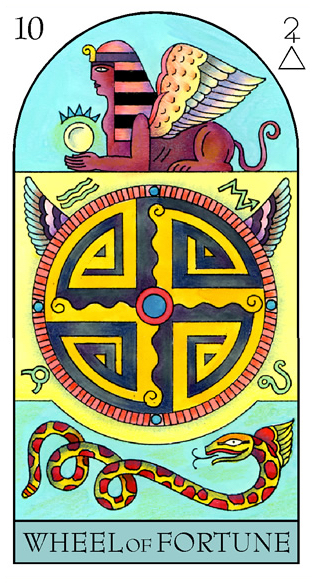 Wheel of Fortune
Second card is the Wheel of Fortune, strong indicator of luck and love spinning in circular patterns. Role-swops, revolving wheels, curved buildings and addresses linked to number 10, can all come into play in Olivia's future. Plus a late addition can complete a family circle.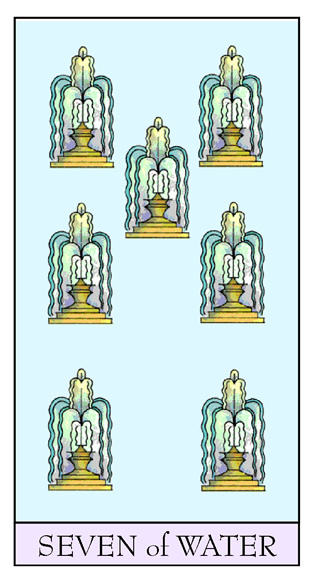 Seven of Water
Lastly I draw the Seven of Water, card of finishing what's been started and seeing ideas through to completion. A journey over oceans to a new address, and working closely with someone she loves, are all potential interpretations of this card.