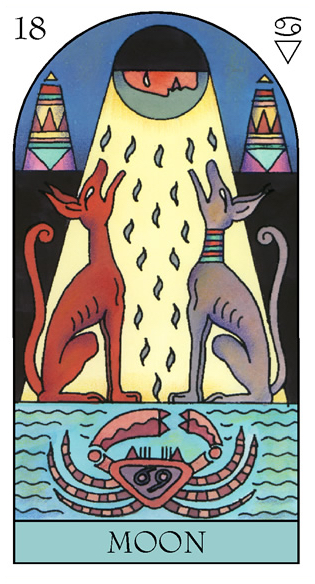 Moon
First card out for Nicki is The Moon, symbol of absolute emotional honesty and the peeling away of protective layers. This card promises increasing personal strength, that can link to a chance encounter with a famous media problem-solver, or question-asker. Initial "O" and a circular table can be key clues here.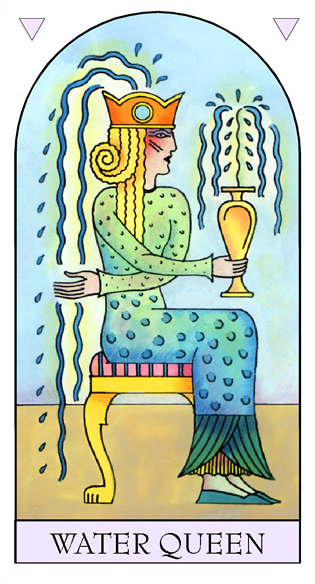 Water Queen
Card two for Nicki is the Water Queen. This shows a deep connection with a woman who is very spiritual - perhaps a global leader of some kind. Together she and Nicki can create a brand designed to help the world weather major lifestyle challenges ahead.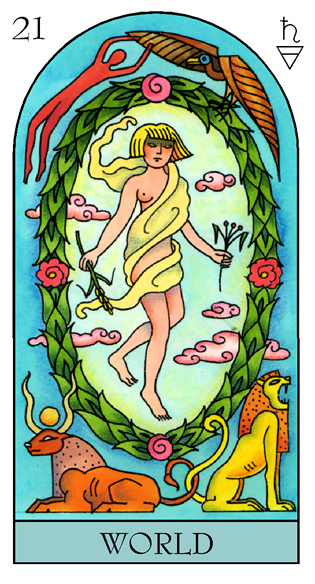 World
Last but not least, Nicki draws The World, a grounded, grown-up card that indicates a difficult but so rewarding personal journey. A child's name linked to nature, the colour deep purple, and a project that lasts over all four seasons, can all be significant. A duet with someone near the end of their career can bring Nicki a brand new start.