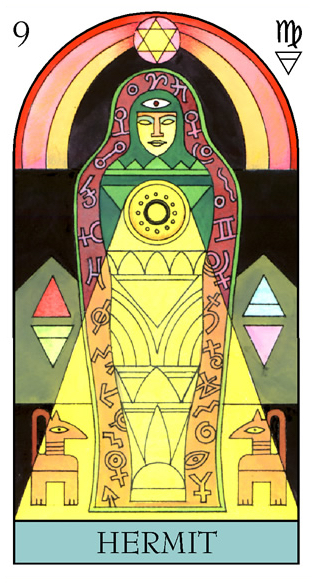 Hermit
First card for Natalie is The Hermit. A symbol of retreating from the pressures of life, this can show Natalie spending time alone in a remote location, perhaps transferring ideas from her imagination into words. She can be mentored in this by a quiet man who has previously played a key role in her working life.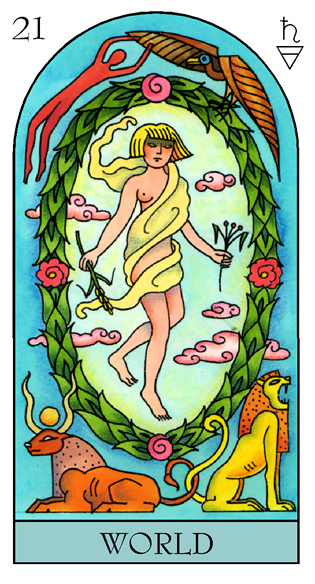 World
Card Two is The World, which is a symbol of wisdom, maturity and a rounded view of life and love. Chatting to someone on a plane, or about a journey, can awaken a shared dream, linked to an all-female sports or creative team. And a decision to relocate to the opposite side of the world, even just for part of the year, can bring an inner sense of peace and fulfilment.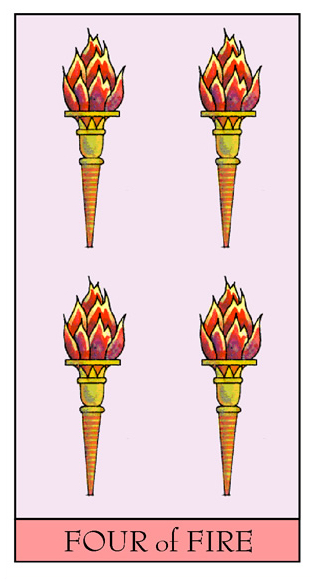 Four of Fire
Final card for Natalie is the 4 of Fire - a family of four can blaze a trail together through life, and perhaps star in their own dance-based reality show.