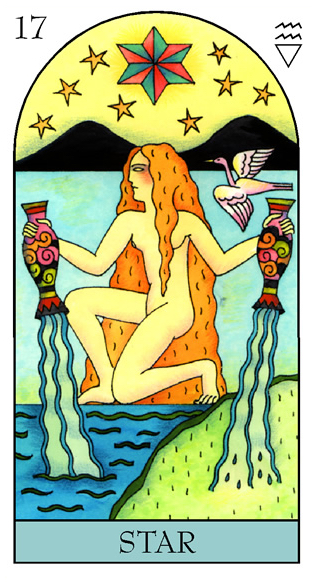 Star
Her first card is the Star, shining symbol of growing confidence and the ability to take on any challenge. This supports Nadiya, who has been open about her past struggles with mental health, to take her voice and face even further in the world. And a link to a major world leader can lead to a landmark global event. Throughout, a female celebrity of about the same age can be a true, lasting friend.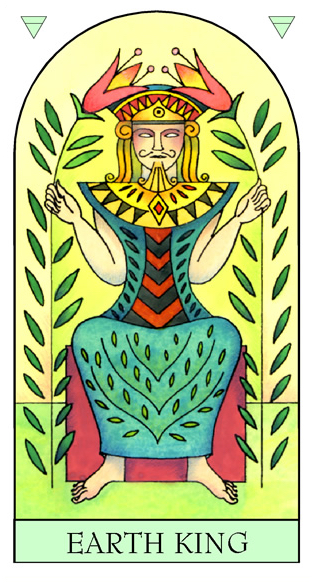 Earth King
Second card for Nadiya is the Earth King, the card of quiet, unsung heroes. This shows strong support close to home, and a bond going from strength to strength. A business can start with one name and change to two.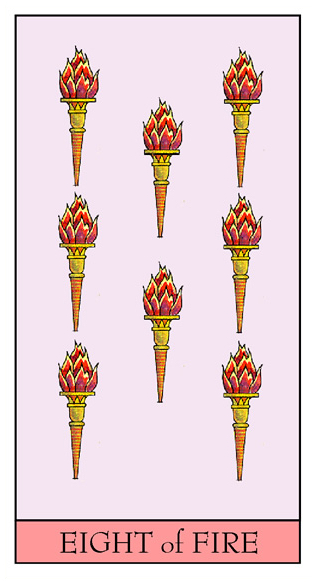 Eight of Fire
Last card out is the Eight of Fire, bringing Nadiya a role baking with eight strangers and helping them reveal their secret selves. This can happen in public, or in private. Either way, it can be a huge success.