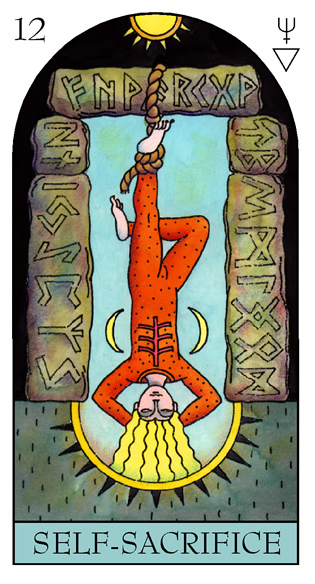 Self Sacrifice
First card I draw for Michelle is Self Sacrifice - which can suggest a sudden plunge into the unknown that feels scary but is also very satisfying. This can link to an outrageous gameshow concept that combines all the different shows Michelle has been a part of, but given her own unique twist. Yes, she may need to sacrifice certain aspects of her current working life, but can create many more.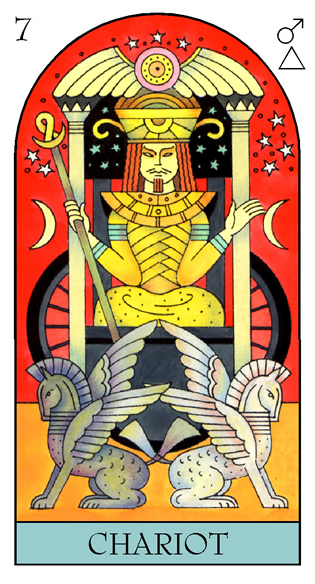 Chariot
Next on my table is the Chariot, the strongest travel card, and a powerful symbol of positive movement. As well as global travel, this card suggests inner journeys - and strong links to a woman (perhaps a Royal) who has a stable of elegant horses. A charity project undertaken together can be a turning point for both.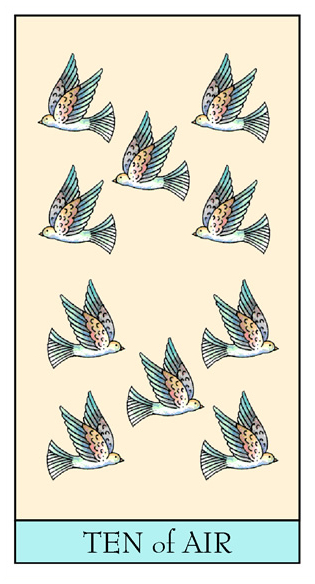 Ten of Air
Lastly, I draw the 10 of Air, which can indicate second honeymoons and fresh ways of making, and keeping, love vows. A long-time friend and collaborator can be the celebrant in a ceremony surrounded by lush tropical vegetation.