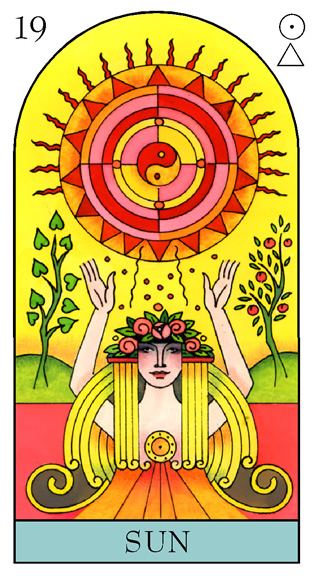 Sun
First card on my table for Michelle is The Sun, shining symbol of warmth, light, luck and success. Yes, this signals a rewarding future which can include a lot of travel, back and forth to a sunny location. Creative collaboration with someone who dresses in very bright colours can be part of this - and a manuscript with links to Michelle's personal experiences lands in unlikely, but perfect, "S" hands.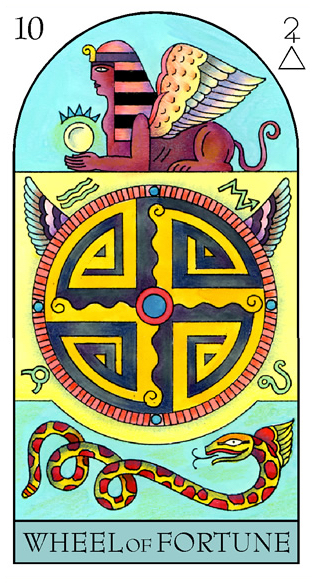 Wheel of Fortune
Michelle's second card is the Wheel of Fortune - also showing life moving forward, moving on, in positive ways. All kinds of circles and wheels bring luck to Michelle, but especially a circular building, and a unique vehicle taking her to a one-off professional or personal event. A solo song plays a part.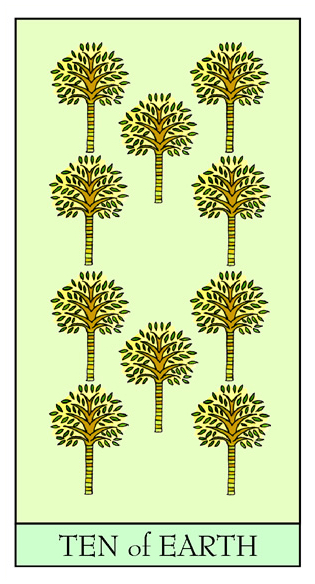 Ten of Earth
Lastly, I draw the 10 of Earth. This is a down-to-earth card of family focus, extending bonds in all directions, with laughter and love at the centre of a shared enterprise and/or celebration.