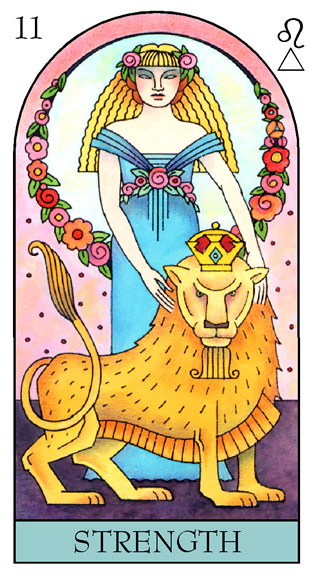 Strength
Michaela's first card is Strength, symbol of individuality and ability to pursue her own creative dreams. She can pick from a long, exciting list of projects, but one that includes a ground-breaking political leader role, can be a great choice. And sharing the challenge, and the credits, of writing with someone much older, can be a revelation.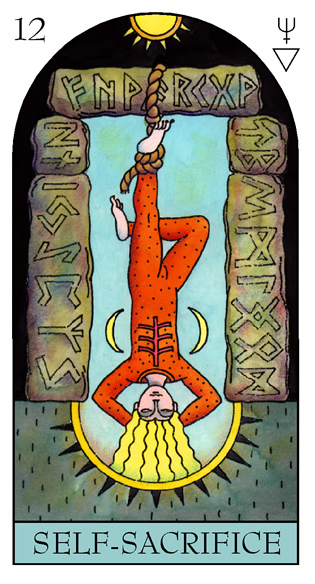 Self Sacrifice
Card Two is Self-Sacrifice, which suggests total immersion in a project or a person, rather than standing back at a safe distance. There can be a medical or social element, perhaps sacrificing lots of personal time in order to pursue a professional qualification. This leads to new personal freedom, and world-changing words can emerge, as she shares a stage with someone blonde.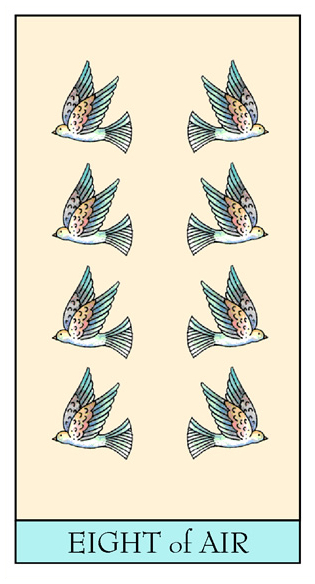 Eight of Air
Finally, I draw the Eight of Air. A card of intellectual self-belief, helping set past doubts aside. If Michaela has outgrown advice from someone once close, they can part as friends. A song that links to "8" can be significant, too.