Melanie Sykes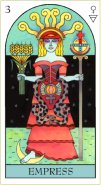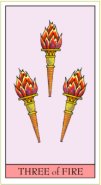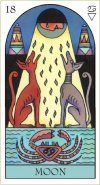 TV presenter and radio star Melanie Sykes turns 47 on August 7

From TV's Blind Date to having her own website packed with health, beauty, fashion and much more, Melanie Sykes has so many talents. And some of the ones she has yet to reveal will surprise everyone — including her. This is reflected in her identifier card called The Empress. It also shows how protective and caring she is to friends and work mates.

Her love card is The Three Of Fire and it shows that Melanie, who has been divorced twice, will find lasting happiness via a third wedding. And someone she meets when she is watching a famous horse race really can be The One. And he is a super-successful and very creative business tycoon.

The third card is The Moon. It tells of a talent for acting and a wonderfully funny horror movie that will be a worldwide sensation.