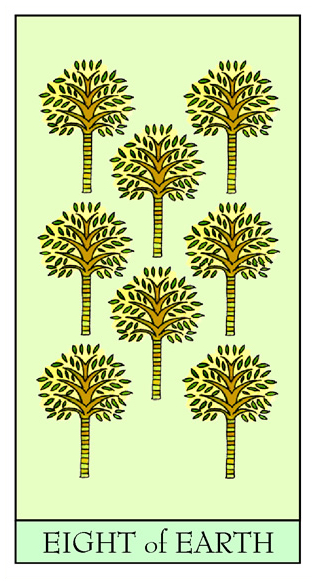 Eight of Earth
First card on my table for Meghan is the Eight of Earth, symbol of protection, and practical change. This is a powerful talent card, and special songs that Meghan writes with, or for, a group of eight celebrities, can bring her a foundation of lifelong security, plus a unique golden prize.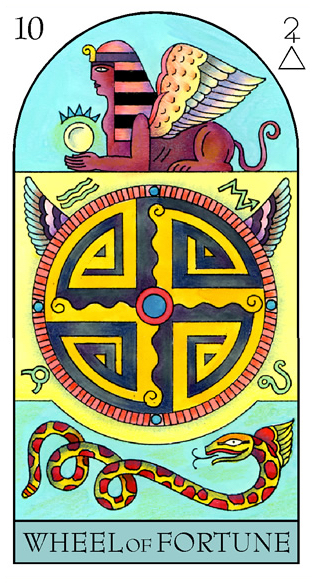 Wheel of Fortune
Next card is the Wheel of Fortune, representing a whirlwind of success but also a reminder that fortune can travel in both directions, up and down. If Meghan moves back in time and revisits a skill she had to abandon when younger, then she can reshape her future career. And a famous festival revolving stage, and a country with a circle in its flag, can be part of this.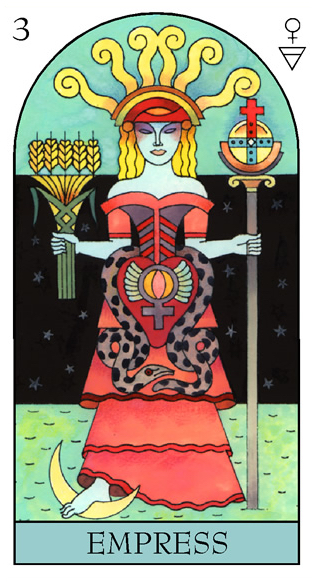 Empress
Thirdly, I draw a strongly maternal symbol, The Empress. Yes, Meghan can be just at the very beginning of a rich, diverse and fun-filled family life, lived out in two very different locations.