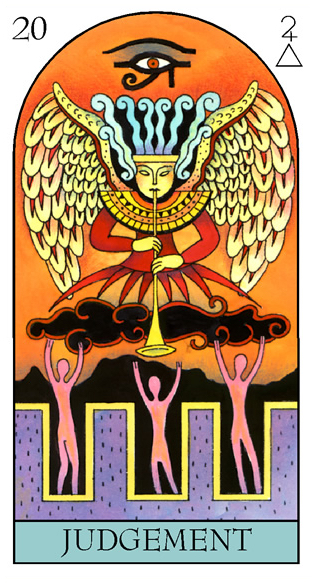 Judgement
First on my table for the Duchess is Judgement, card of self-reflection and vital decision-making. This represents weighing up past actions, finding forgiveness, freedom and moving forward. And one key date, currently under discussion, plays a central role. This card can also appear when someone feels externally criticised and powerless to respond. But the inner strength is there to overcome this. And any new (perhaps creative) judging role Meghan takes on herself can lead to success.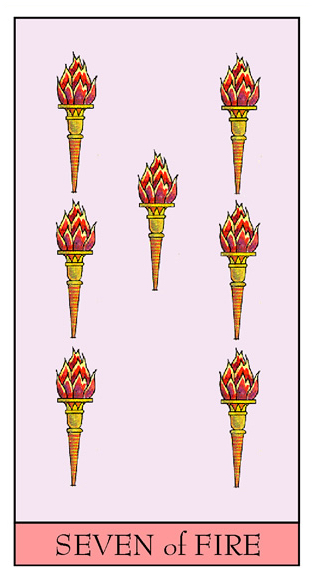 Seven of Fire
Card Two is the Seven of Fire. This shows caring, daring and above all honest words being exchanged over an open fire or by candlelight. A mountainous home and a lasting bond with someone who really reminds her of herself, can also be indicated.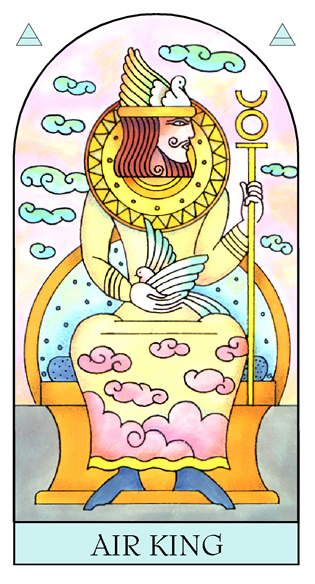 Air King
Lastly I draw the Air King, symbol of maturity and honesty, and the chance to clear the air with someone close. It's good to win, this card says, but not if the personal price is too high.