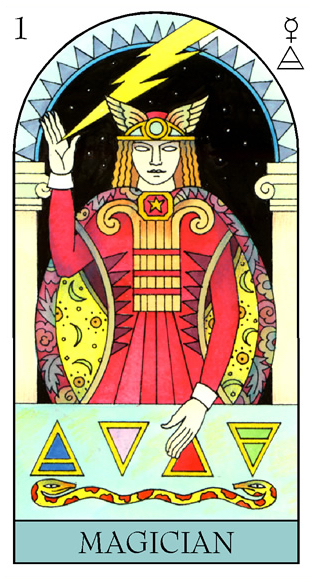 Magician
First card on my table for Margot is The Magician, reflecting her shapeshifting ability to take on varied roles - plus the special magic she brings to the screen. This card is a powerful symbol of big ideas, and drive to turn them into action. Yes, this can strain relationships, but just as heat tempers metal, it leaves a bond stronger. An award or address including number "1" can play a key part.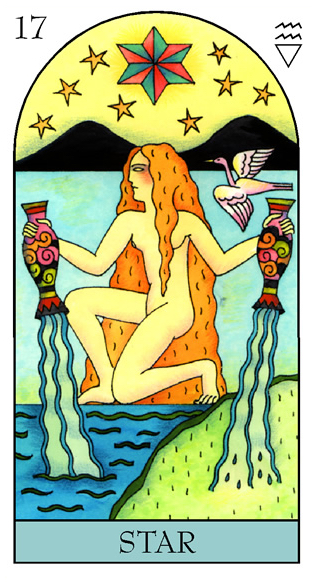 Star
Card Two is The Star - showing a protective role for Margot, and also the power of dreams. An "S" face, or place, can be a destiny marker. And writing down her dreams daily can help Margot decode why.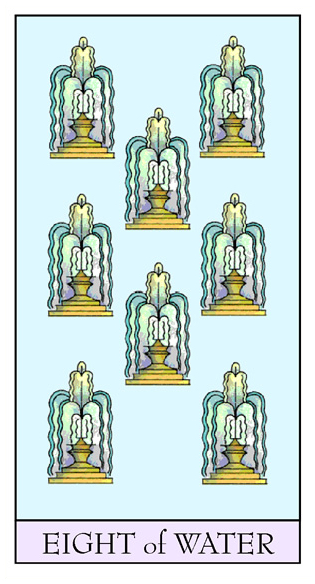 Eight of Water
Margot's final card is the Eight of Water - a strong "turning point" card. In diet, fitness, education, experience, love and friendship - wherever Margot needs to make a major change, this card helps it happen. A family, or team, of eight and a white ship can be significant.