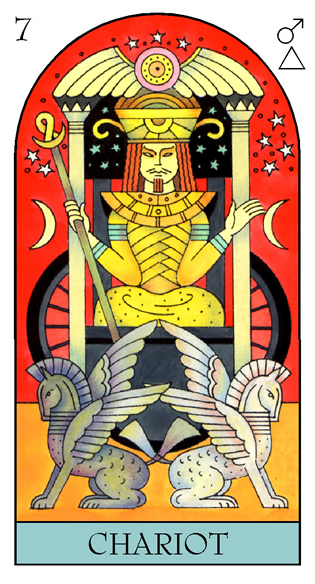 Chariot
First card out on my table for Kym is the Chariot, one of the strongest indicators of movement and decisive action. If Kym has a choice she has been delaying, for whatever reason, it's time to take action now - this card suggests a long journey, perhaps towards the West, and a very different life, perhaps lived in uniform. Numbers including "7" can be lucky, and Kym has the inner strength to plan and make maverick first moves, and win a surprise professional race.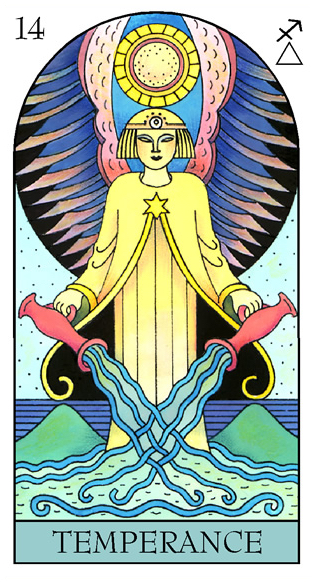 Temperance
Card Two is Temperance, the card of keeping calm and carrying on. Wild swimming, or learning to sail, can help balance thoughts. And music linked to "blue" and a property beside a river can play a part.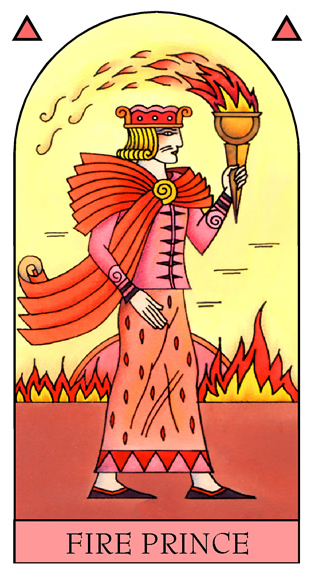 Fire Prince
Finally I draw the Fire Prince, another symbol of action and excitement, this time linked to the world of sport. Teaming up with a famous tennis player to run their own show, or team, can score Kym big success. Initial "E" is a key clue.