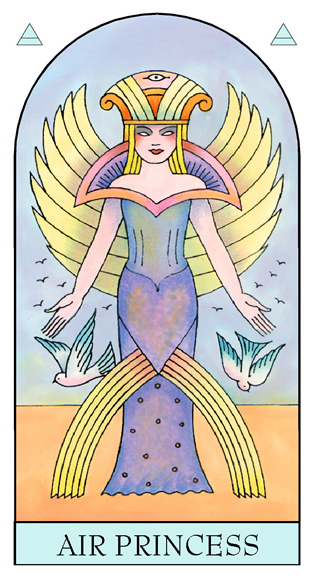 Air Princess
Her first tarot card is the Air Princess, carrying a two-way message - of filling in previous gaps in education, and also stepping up to speak up on behalf of other people. This shows Kylie can display real skills as an ambassador, and develop a gift for learning and applying complex legal skills. Someone with striking cheek-bones is the key to both.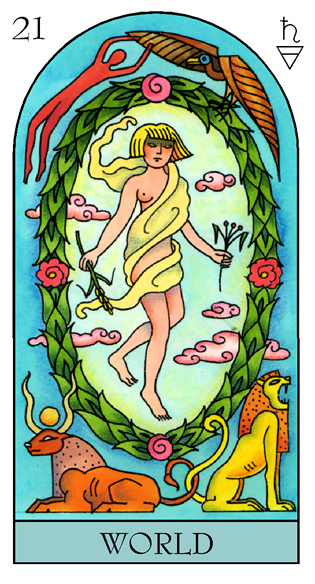 World
Kylie's second card is The World, a grounded, grown-up card that indicates a difficult but so rewarding personal journey. An Australian address and a child's name linked to nature are both significant for the future. Even if it's challenging to leave one world, the next one waiting will be even better.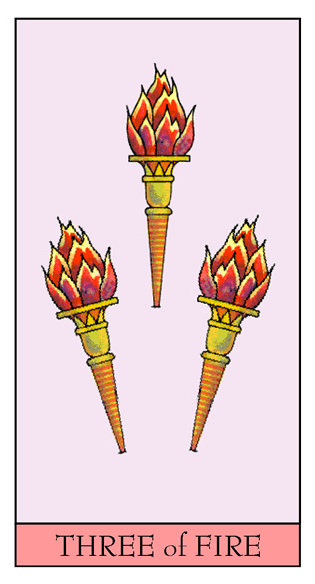 Three of Fire
Lastly, I draw the 3 of Fire, card of laughter, fun and success. A comedy play, connected to a group of three names, is a turning point in Kylie's professional future. And someone who always makes her smile can drive a major image rethink.