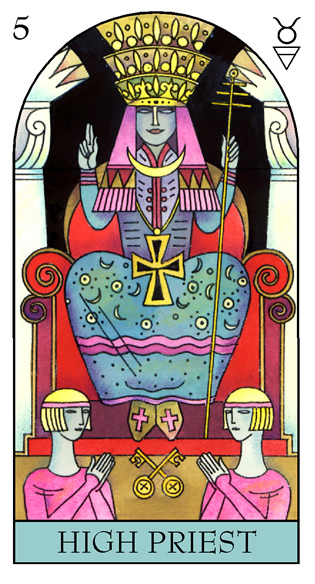 High Priest
First card on my table for Kylie is the High Priest, which signifies wisdom, kindness and understanding. This is a strong card of spiritual insight, and exploring this more deeply in the context of her Australian heritage can lead to deep self-knowledge for Kylie. Words spoken by a wise man at sunrise, or sunset, can reveal her next life and luck direction to take.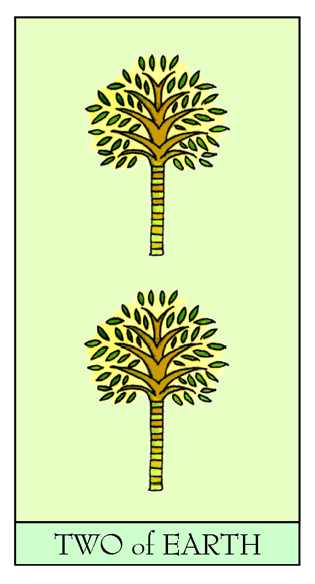 Two of Earth
Card Two is the Two of Earth, symbol of setting stricter personal rules around time and energy, and avoiding burn out. Even if Kylie has kept a cash or personal deal going for a long time, dropping it can feel like pure freedom. Sharing a home with an unexpected person, perhaps a child, can be lucky.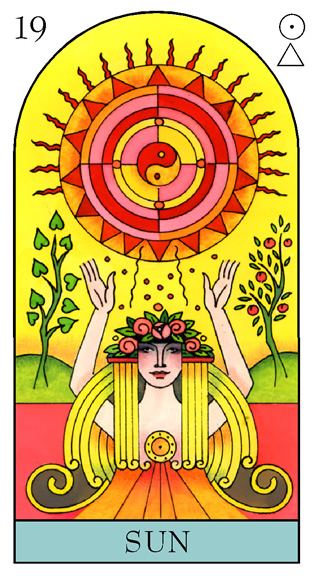 Sun
Lastly, for Kylie I draw the Sun, symbol of warmth, positive thinking and personal growth. Questions linked to history, gold-rimmed plates and glasses, number 19 and a surprise celebration among some sunflowers can all be significant.