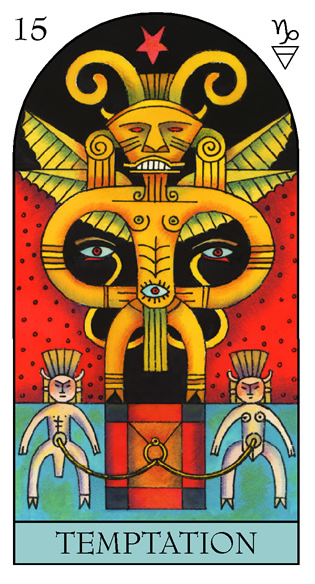 Temptation
Her first Tarot card is Temptation, most intense symbol of physical attraction, and a tendency to impulsive actions. Kristen, who's head over heels in love with recent girlfriend, screenwriter Dylan Meyer, has already talked about proposing. She'll dream up a way to mark her eternal love that's never been seen before - involving a famous face, and an even more famous place. A clash of ambitions may be ahead, but this card shows a couple can thrive on emotional intensity and grow closer.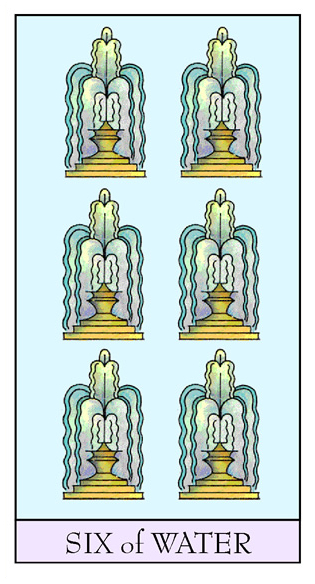 Six of Water
Card Two is the Six of Water, signifying security and a sense of family. As well as blonde babies on the horizon, this card shows Kristen joining an established cast of characters on film or TV, and feeling instantly at home. A story she and Dylan create together finds a place in a studio linked to letter "W".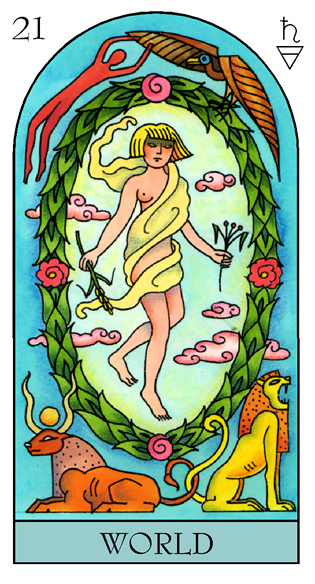 World
Lastly, I draw the World card for Kristen - a rich and rewarding symbol of growing up and coming to terms with life. A unique shared journey, perhaps retracing some childhood steps, draws two destinies together. A sports team that plays in blue is especially lucky.