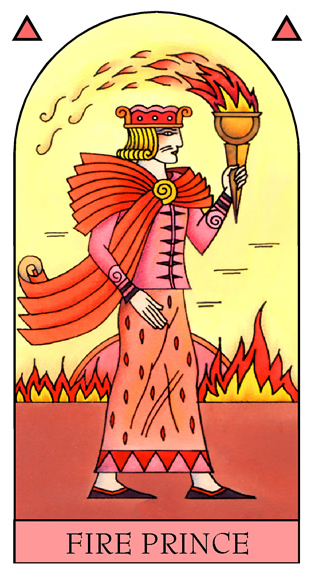 Fire Prince
Keith's first card is The Fire Prince. It shows creativity, the courage to try an adventurous lifestyle perhaps for a TV show. And he balances this with inner peace. Dreams will be very important to Keith, and a name or place that first appears in a dream can transform his future. In love terms, a doubling of romance can lead to a renewal of promises, public or private.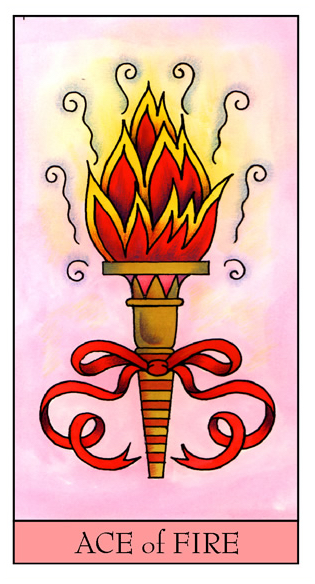 Ace of Fire
Card Two is The Ace Of Fire, and it predicts he'll have genius ideas for an on-line game that starts as fun, maybe within the Duffy family, and could grow in to a worldwide sensation. Keith is also drawn to spicy fragrances and foods, perhaps with a business edge.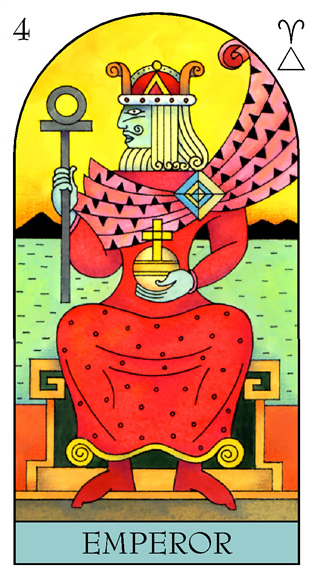 Emperor
Card Three is The Emperor, linking Keith to a big name in Hollywood, who sees him as a major player in the fantasy movies.