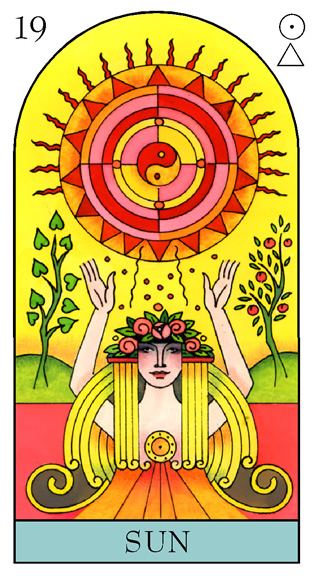 Sun
I draw the Sun first for Katie, starting her reading in such a positive, forward-facing way. This is a card of success and self-awareness, building on strengths. A path into politics, or to the top of a global organisation takes Katie to the centre of a circle of flags. Shared land for building, or growing, is significant, and she'll be involved with a unique sun-linked product.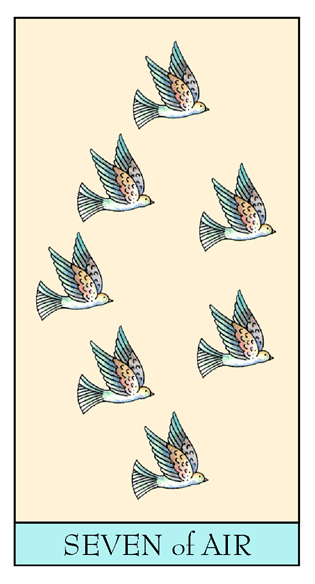 Seven of Air
Next card for Katie is Seven of Air. All teams of seven, or projects in seven steps, lead her to luck. As a strong action card, this sweeps away doubts, and is also often a sign of a second honeymoon, renewal of vows or other romantic event on a "7" date.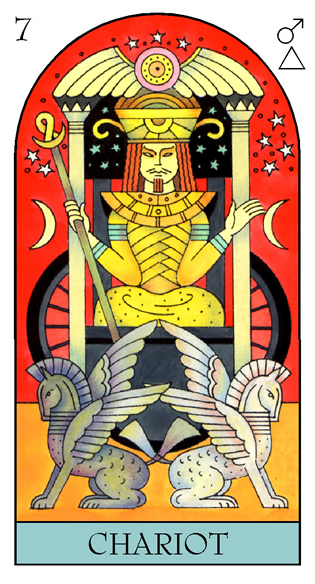 Chariot
Katie's final card is the Chariot, symbol of change, travel and competition - and inner peace replacing a need to pretend. Sharing deep beliefs can lead Katie to a new role as a spiritual or emotional leader, with a secret Royal follower.