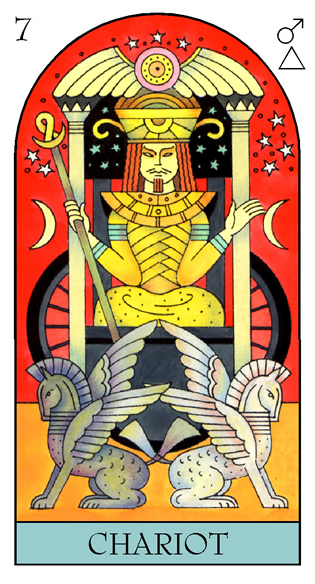 Chariot
First card for Katie reflects her love of high-adrenaline activities like sky diving and rollercoasters. The Chariot is a card of movement, challenge and change, that asks Katie to step up, but also to recognise her own courage and build on it in positive ways. Katie may take motor-racing lessons, or start her own adventure/travel company. And she also has the ability to plunge into emotional change, and grow, rather than resisting it.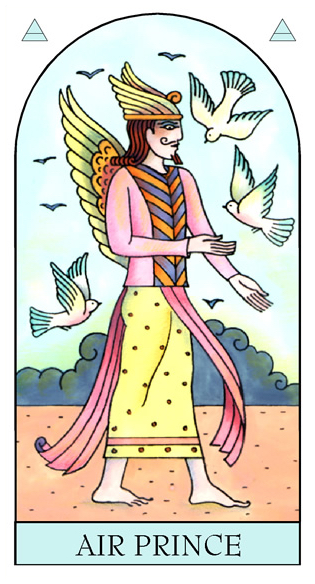 Air Prince
Katie's second card is the Air Prince, that brings ability to think fast, and act fast. It's a powerfully creative card, too, and can take Katie in a whole new musical direction - with links to a very green country. Someone who seems very cool at first - perhaps with a Royal connection - proves to be such a special, warm friend, or lover.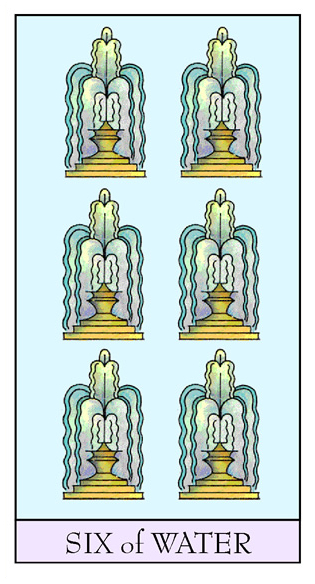 Six of Water
Lastly, I draw the Six of Water - a card of new identity and new family. Katie can be surprised by a whole new branch of her family. A "6" phone number and a "Bridge" address reshape her future.