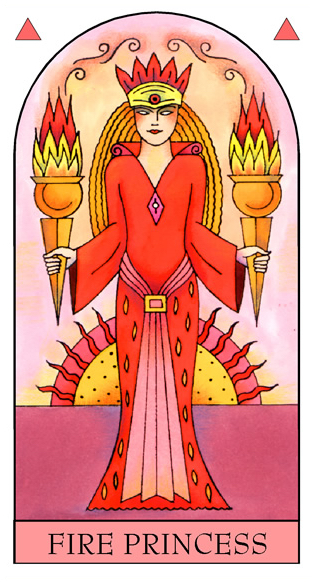 Fire Princess
First card for Kate is the Fire Princess, which reflects her courage and willingness to speak out and go against the flow. An all-female team, mostly under 25, can be led by Kate towards a landmark event, perhaps a film or award that's first of its type. Red-haired people are lucky for Kate, and a sudden change of address to an "A" country is also indicated.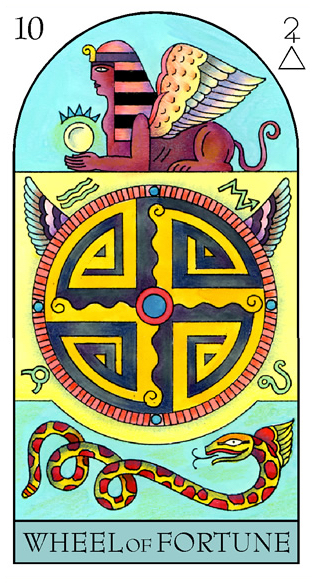 Wheel of Fortune
Card two is the Wheel of Fortune. This emphasises Kate's ability to cope with change, and weather storms. But it's also a card of major turning points. Stepping into some famous male shoes, at the last minute, can take her life in a surprise direction. A circle of chairs, or stars, is part of this too.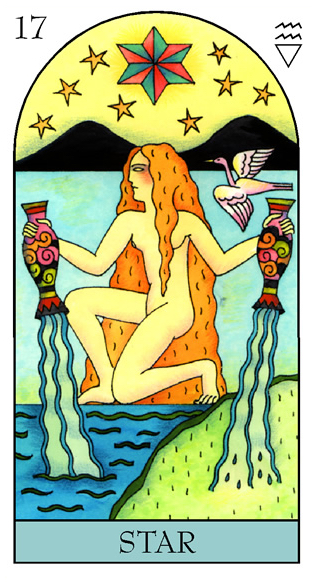 Star
Lastly, I draw the Star for Kate. This draws her eyes up towards the sky, and space - and gives her dreams deep meaning. This card also shows ability to interpret other people's dreams, and be a guiding light for them emotionally.