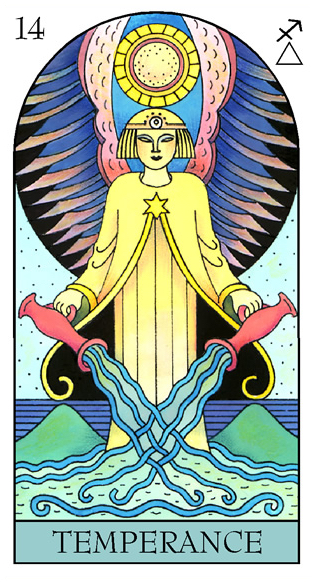 Temperance
Kamala's first card is a reflection of her calm, capable approach to power and influence. It is Temperance, indicating balance in all things and a powerful flow of energy and enthusiasm. There will be frustrations along the way, but Kamala has the ability to regroup, and restart if necessary. A female comedian, of about the same age with a joyful, childlike view of life, can be a surprise political ally, even an advisor.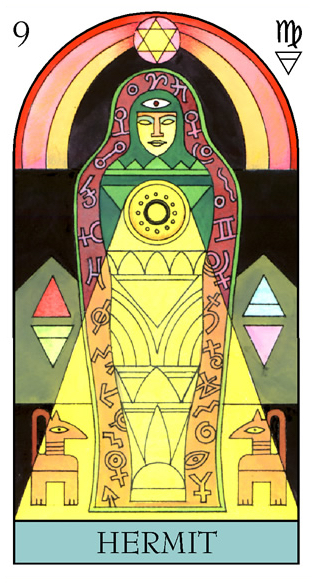 Hermit
Kamala's second card is The Hermit. This suggests Kamala should not hesitate to step away from a set of circumstances that has run its course, and tackle a major task, or role, alone. Hidden messages in flowers, or food, can be significant, along with a group of nine names.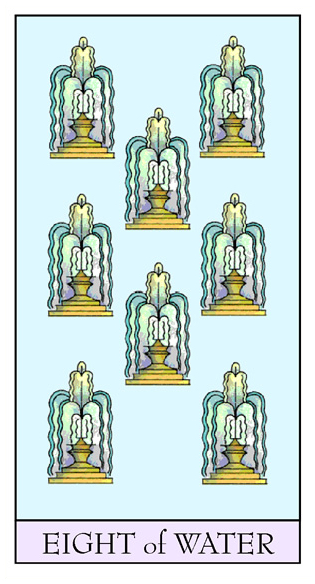 Eight of Water
Lastly, I draw the Eight of Water, a turning point card that connects Kamala to a country, or a city, that shares her initial. An encounter in a black and white tiled room could change her mind - and redirect her life.