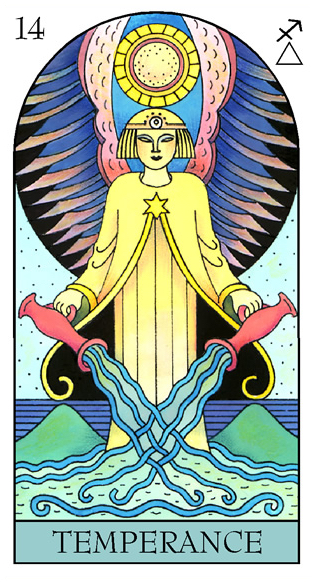 Temperance
June's first card is a strong reflection of her drive for representation and equality for all. Yes, it is Temperance, the symbol of patience, fairness and tireless productivity. And this is also a card with a deep female energy. A slow and steady path to the top can work better than a meteoric rise, and a top job in politics can be the ultimate goal for June. However long it takes. A unique piece of calming music, and links to an older, globally-known "E" musician can play a part in her success.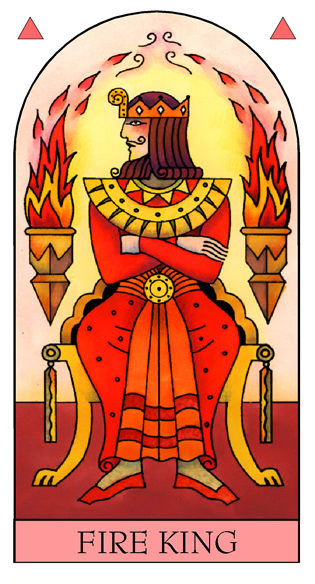 Fire King
Second card on my table for June is the Fire King. This can highlight a royal connection, and a role, perhaps confidential, linked to a grand address. But this card also represents the power of positive thinking - an optimistic blog or TV show produced and/or presented by June can be part of this.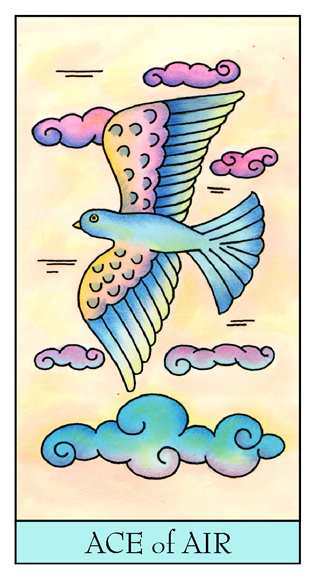 Ace of Air
Lastly, I draw the Ace of Air, card of mental brilliance with lucky links to colour yellow and number 10. A famous child and a flair for inventing extraordinary everyday objects are also suggested here.