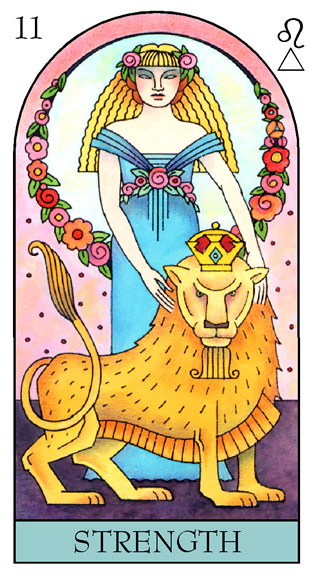 Strength
Jude's reading starts with the Strength card, indicating strength tamed into tenderness, and a wonderful new phase of life riches and rewards. This card links Jude in many positive ways to people born under the starsign of Leo, and anyone who works with animals, or an organisation with a lion logo, can be part of his future. Teams of 11 and any combination of golden yellows and warm browns lead Jude to luck, too.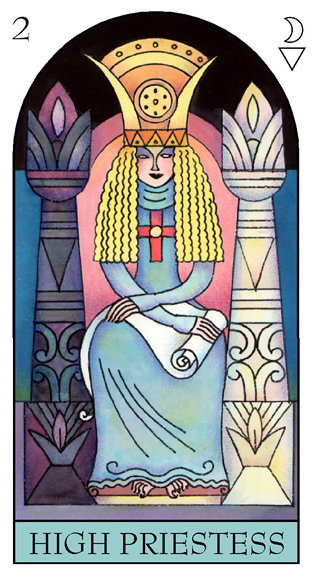 High Priestess
Next card is The High Priestess, symbol of intuition and the ability to see right into other people's minds. A message Jude picks up about a celebrity friend could end up saving lives - and he can develop this extra-sensory skill even further, on camera and off. A powerful woman who heads up a property company is a key factor in a major family decision.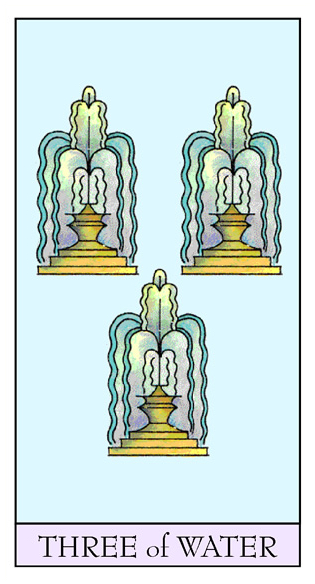 Three of Water
Lastly, I draw the 3 of Water, indicating a reunion after three years apart, a house next to the sea and a child from a long distance away.