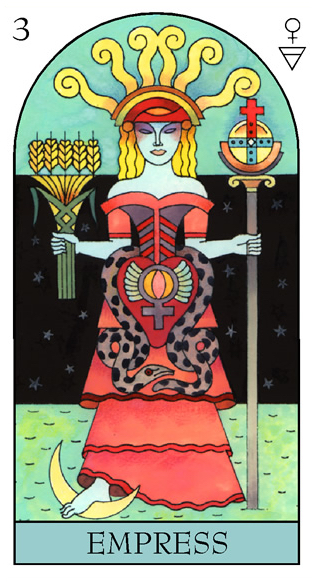 Empress
Jourdan's first card is The Empress, symbol of nurturing and generosity. Food is already an important factor in Jourdan's life via her podcast, and the Empress shows this can grow stronger. Jourdan's own brand of food product, blending two or more cultures together, can be a big hit with a TV or expert panel. Jewel colours, and a remote country address linked to a famous, older female cook, can also play a part.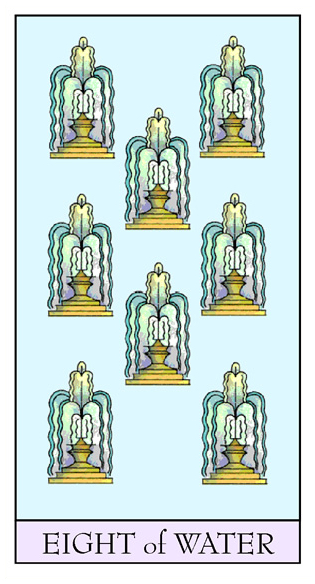 Eight of Water
Card Two for Jourdan is the Eight of Water, a turning point card of dropping people and projects that are draining energy away. Yes, this may involve a move away from modelling.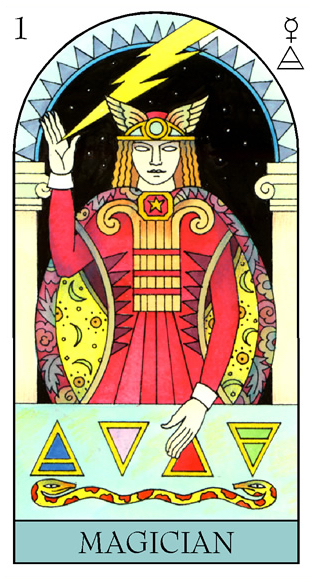 Magician
Jourdan has expressed an interest in acting, and her final card The Magician casts a spell of illusion and intrigue over her future career. This card can show creative energy and inspiration being put under pressure - but the key is focusing on one special goal, or one special "M" role - and going for it.