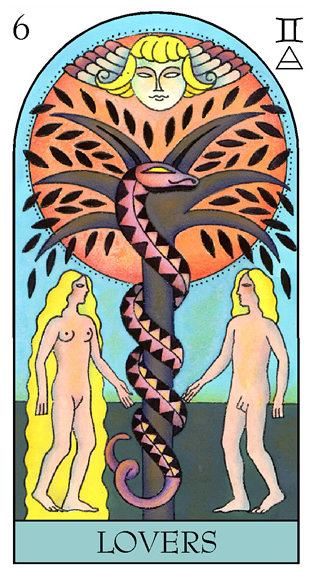 Lovers
And yes, first card out for Jon is the Lovers, symbol of powerful physical attraction and life-changing love choices. This card can show a big decision ahead - and a major shift in outlook. A family life that includes twins, or two babies very close together, can be on the horizon. But the biggest choice is an emotional one, to link two minds together as closely as two hearts. This can lead to writing or performing a blockbuster role as a famous historical couple.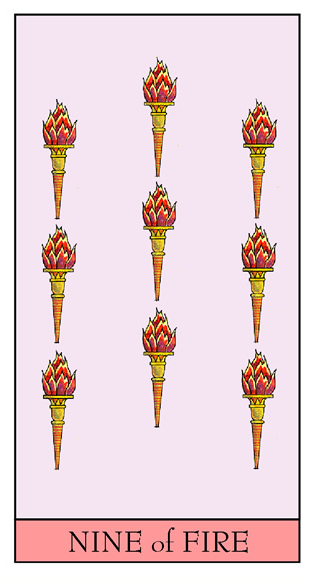 Nine of Fire
Card two is Nine of Fire, a deeply creative card centred on images. A series of nine photographs, or perhaps paintings, can be a rich source of personal fulfilment for Jon. And reveal a secret skill to himself and the world.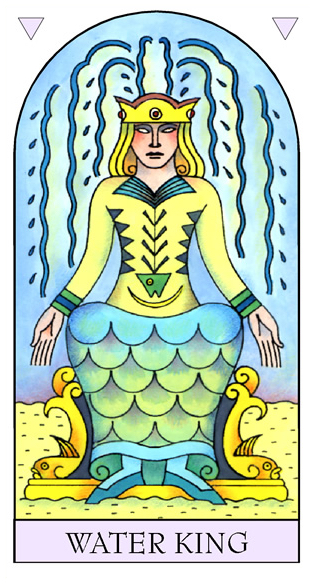 Water King
Lastly I draw the Water King, representing maturity and personal peace. This card also has strong links to the ocean, and ships. There can be a role as a famous seafarer and explorer in Jon's future, plus a ceremony on board a famous liner.