John Hannah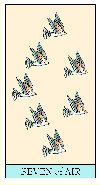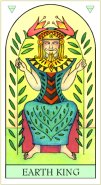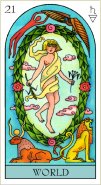 Stage and screen actor John Hannah turns 55 on April 23

Starring in the tough TV drama Agents Of Shield, John discovers, in real life, that he does have a gift for telepathy. This is reflected in The Seven Of Air. When this is the first card out of the pack, it marks the emergence, of all kinds of psychic powers — which often come as a total surprise.

The second card is The Earth King — it shows his commitment to his homeland of Scotland, and he makes mesmerising speeches when the subject of independence comes round again.

The card that looks further into the future is the The World and it shows a production company he sets up with a talented comedian friend could be an international success.