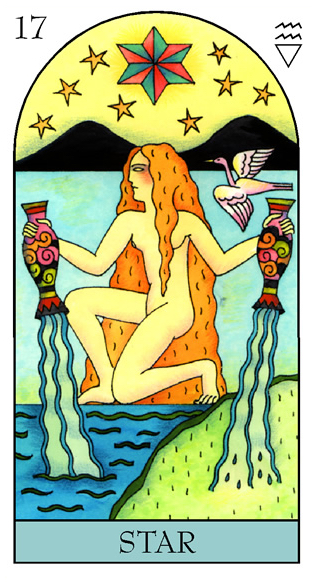 Star
First card on my table for Joaquin is The Star, representing the power of the mind and the healing effect of dreams. A familiar location or face that appears to Joaquin in his dreams every night for a week is a marker of a new personal direction. And a way to share his world-changing ideas with a global audience. Someone with silver hair and a home near water is part of this process.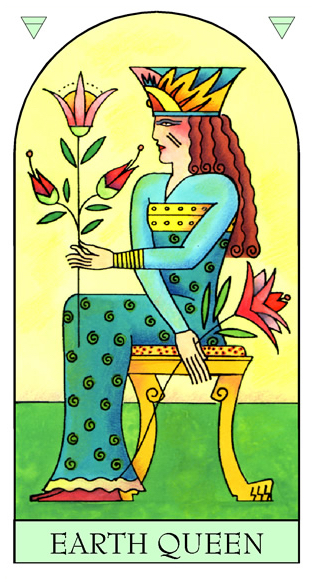 Earth Queen
Next card is the Earth Queen, connecting Joaquin to nature, and the deep security of building a home with his own hands, possibly underground. This is a card of earthy sexuality and fertility, perhaps leading to two or more births in quick succession.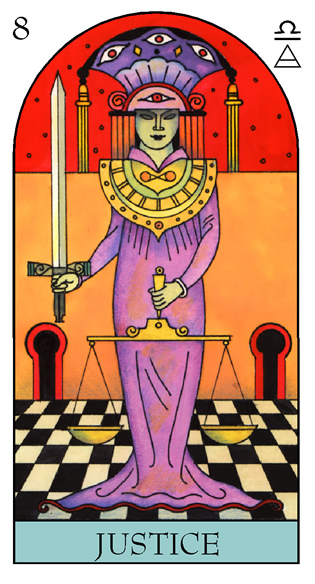 Justice
Card Three is Justice, signifying balance, through simplicity. A series of colours, perhaps linked to sport, plays a role in Joaquin's future. And a unique system he develops to balance mind and body can become available on prescription to help people cope with life's challenges.