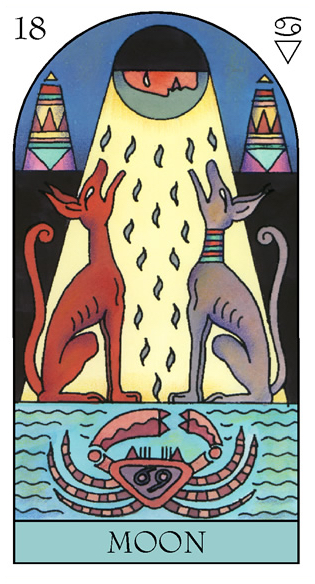 Moon
First card out for Jo is The Moon, indicating a time of deep emotional preparation, before stepping into a bright light. Yes, this can be role a million miles from anything Jo's had before, and can include a news role, or a mega-popular musical talent show. It's time for Jo to get a creative concept green-lit and she's just met the perfect person to guide her, at an outdoor event.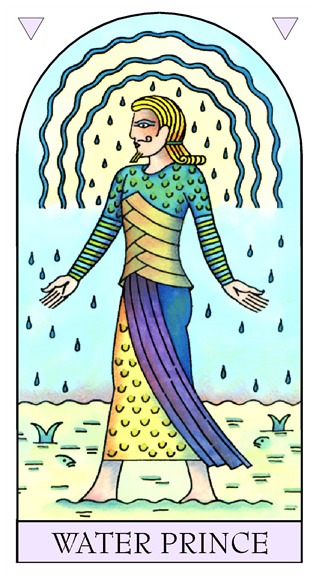 Water Prince
Tarot Card Two is the Water Prince, highlighting a rewarding role for Jo as a go-between, promoting or representing other people's creative work. And a logo of a horse, or music linked to horses, can be significant in this success.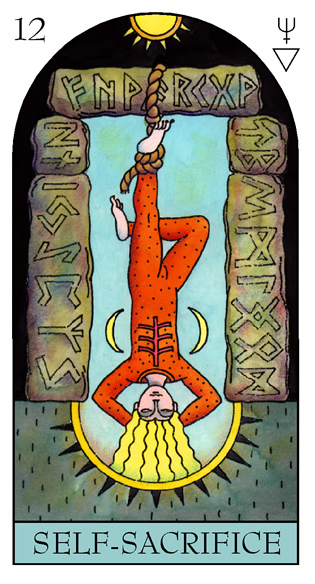 Self Sacrifice
Lastly, I draw Self-Sacrifice, powerful symbol of a leap into the unknown - towards a white building high up in the clouds, surrounded by blue sky. Jo, who is an ambassador for Mencap, can find a message she's given up on getting through to "H" can finally be heard, with immediate results.