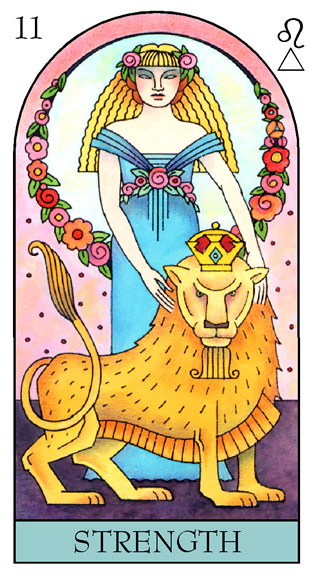 Strength
As a committed feminist, it's fitting Jennifer's first card is Strength, representing female individuality and determination. One all-female project, that leaps out at her from a list, may challenge Jennifer, perhaps for years - but will prove her inner strength. She can also connect with a whole new audience by co-starring or co-writing with someone who's survived very tough personal times.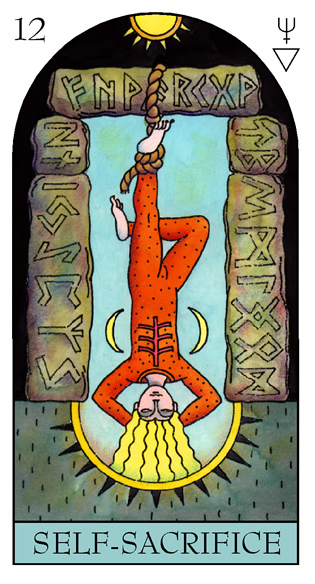 Self Sacrifice
Card Two is Self-Sacrifice, symbol of becoming totally wrapped up in an idea, emotion or individual, rather than staying at a safe distance. From motherhood to deep beliefs to learning a practical skill (perhaps in secret) the more Jennifer can lose herself in the present, the better she can flourish in the future.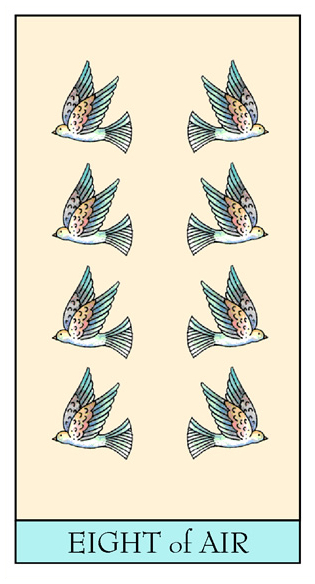 Eight of Air
Lastly, I draw the Eight of Air. If Jennifer has outgrown a close professional or personal connection, she can move on now. A flight she takes, in row eight, can be lucky.